The ubiquitous food court in Singapore… much loved and ever present. But can you find good food in a food court? Well in most instances, food is ok but in some cases the food is excellent. This is the case with the Ayam Penggang at Plaza Singapura Food Court at Level 6.
The stall is called Riverside Indonesian BBQ and is located well inside the food court - Stall Number 10. They offer various types of BBQ food - chicken being the most popular, fish and also squid.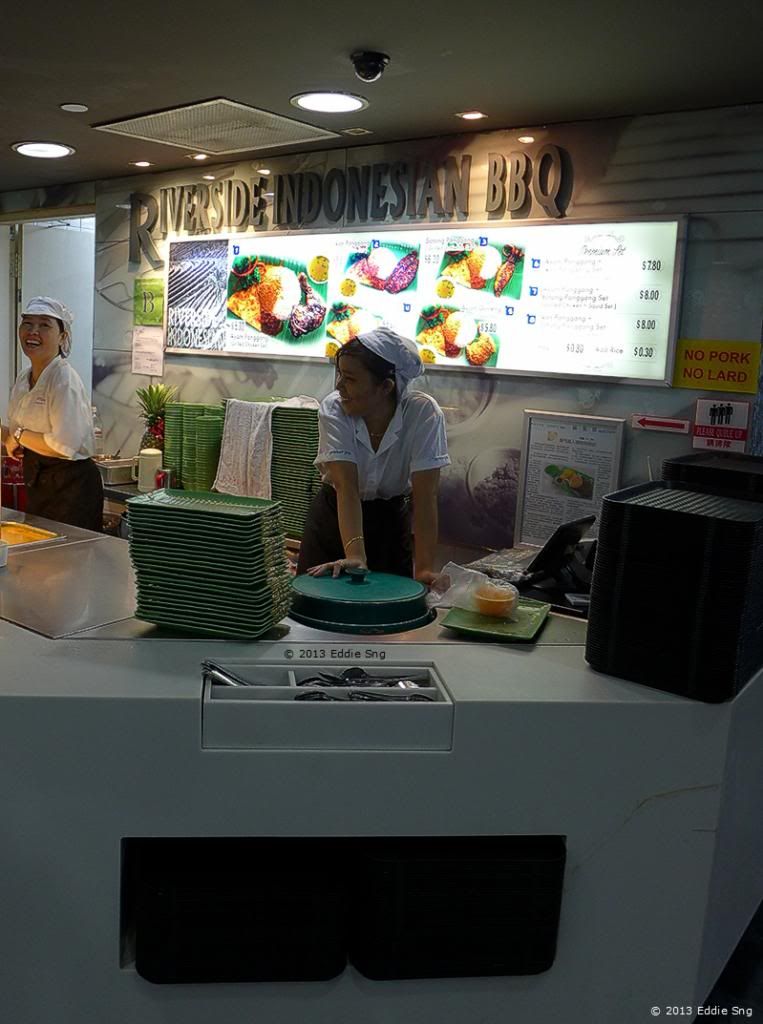 I usually order the chicken set which comes with one chicken thigh and one quarter egg omelette. Fried cabbage is an extra. You get a soup with every meal. The meats are grilled at the stall - chicken, fish and squid.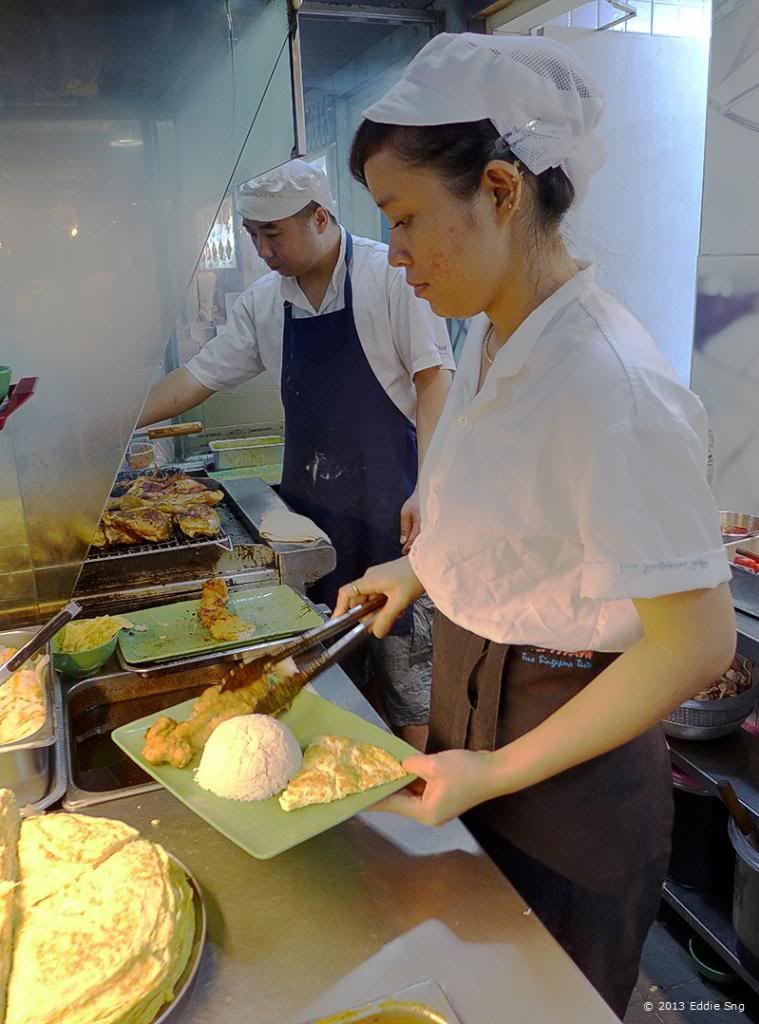 The rice is slathered with the curry gravy - would have preferred the curry to be a little more lemak. But when you add the sambal chili the rice becomes irresistible. The sambal adds a salty and spicy taste to the entire dish which tends to be sweet due to the kacap manis. Pieces of onions and ikan bills (anchovies) can be found in the sambal. I would have preferred the sambal to be a little hotter but I guess to each his own.

What I like about the chicken is the way they pre-cook and then grill the chicken. I believe they pre-cook the chicken thigh in some sauce and then put it into the grill to get it charred just right. When done, it is dipped into the kacap manis sauce that has been infused with Indonesian style spices. This is the killer sauce that defines the ayam penggang. Taste of blue ginger, turmeric, candlenut and lemon grass, the sauce is far better than many other stalls that serve similar fare. The chicken is cooked just right and still tender on the inside.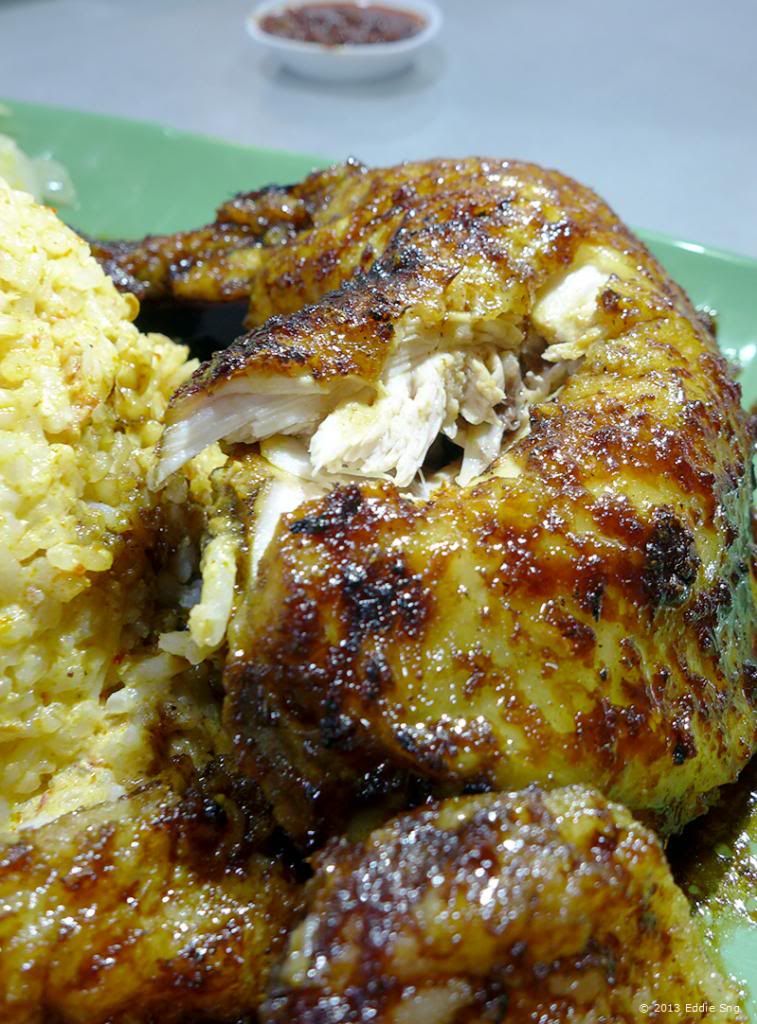 My son Timothy likes the squid so he orders a double combo - chicken plus grilled squid. The squid is tender and when bathed in the kacap manis sauce, enhances the flavor of the seafood.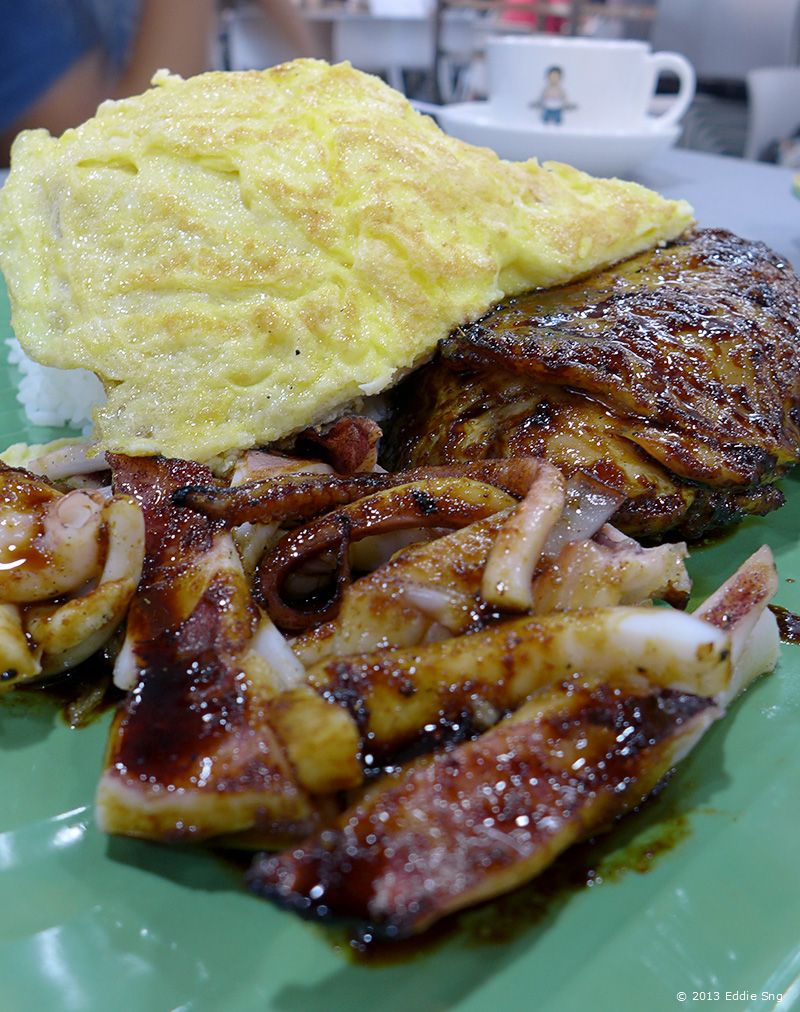 The squid is beautifully grilled - just nice and not overcooked to the point of it being hard. Well grilled on the outside and still chewy on the inside.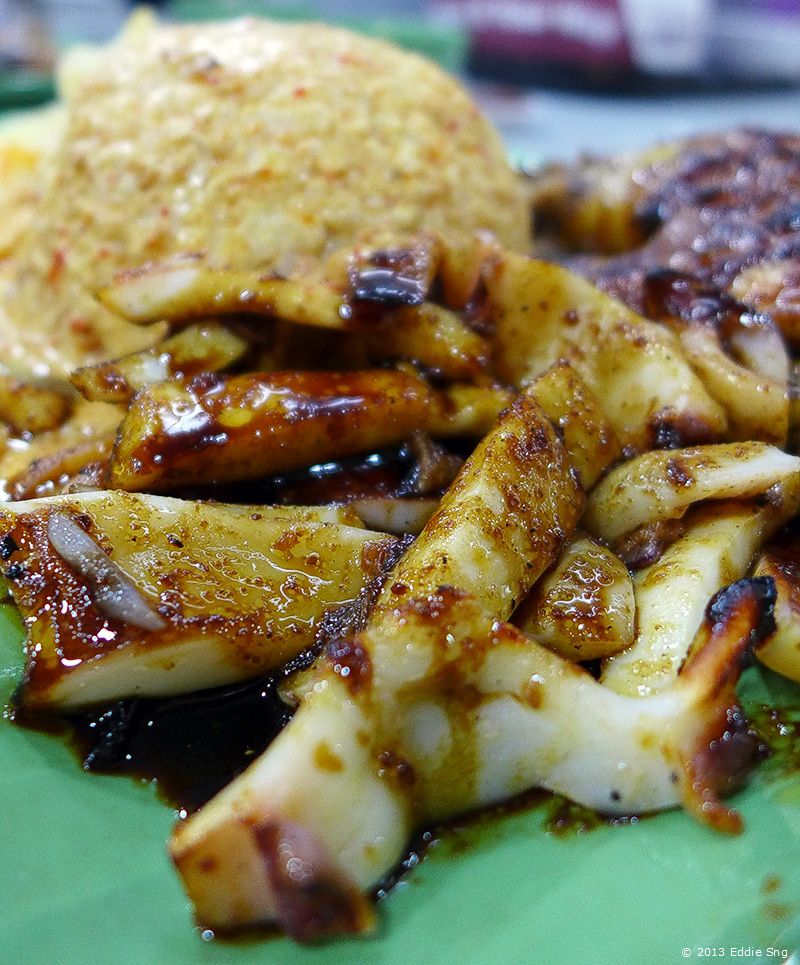 I ordered mine as a combo of chicken and fish - one portion to share with Gina. The fish was so-so on this occasion. Maybe because Timothy went to buy, they gave him three small pieces of fried fish. The last time, I got a whole piece which was tender and not overdone. This time around, the pieces were less tender.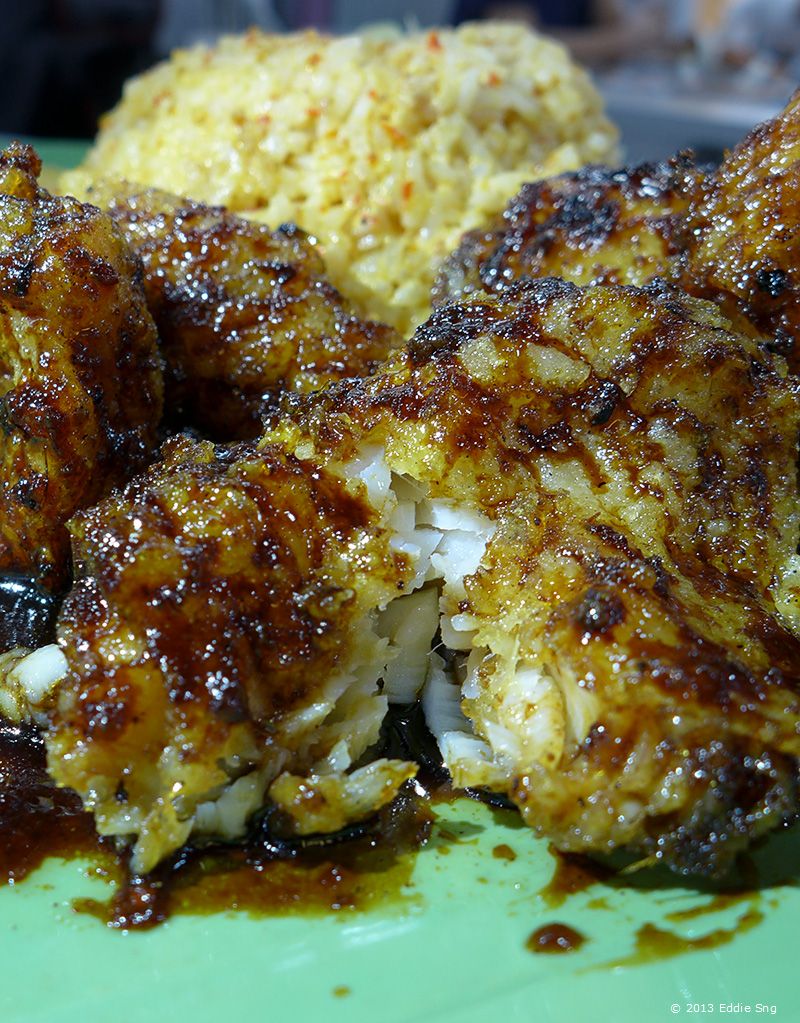 The Ayam+Ikan Panggang Set is $7.80 while the Ayam+Sotong Panggang Set is $8.00. Vegetables cost another $0.80. A wonderful eat for Food Court and definitely one of the best around.
Riverside Indonesian BBQ, Kopitiam Plaza Singapura, Level 6, Stall 10.