I started with collecting cufflinks and gradually started to appreciate watches. So I thought it made sense to collect watch movement cufflinks. And the journey began...
Up until 5 years ago, such watch movement cufflinks were hard to come by. Today with the proliferation of social media, blog shops and Amazon, there are many such cufflinks to be found - some pretty good. Some of these are my earlier year collection which is housed in a red leather box. This is the first part of a two part report on some of the cufflinks in this collection.

As you can see, many of these are old vintage movements, stripped and cleaned before being mounted onto a cufflink blanks. Some of these come with matching movements while some are not. But what is interesting is that many brands use similar watch movements.
This Berthoud movement cufflink is mounted onto a cufflink blank that is also a small locket.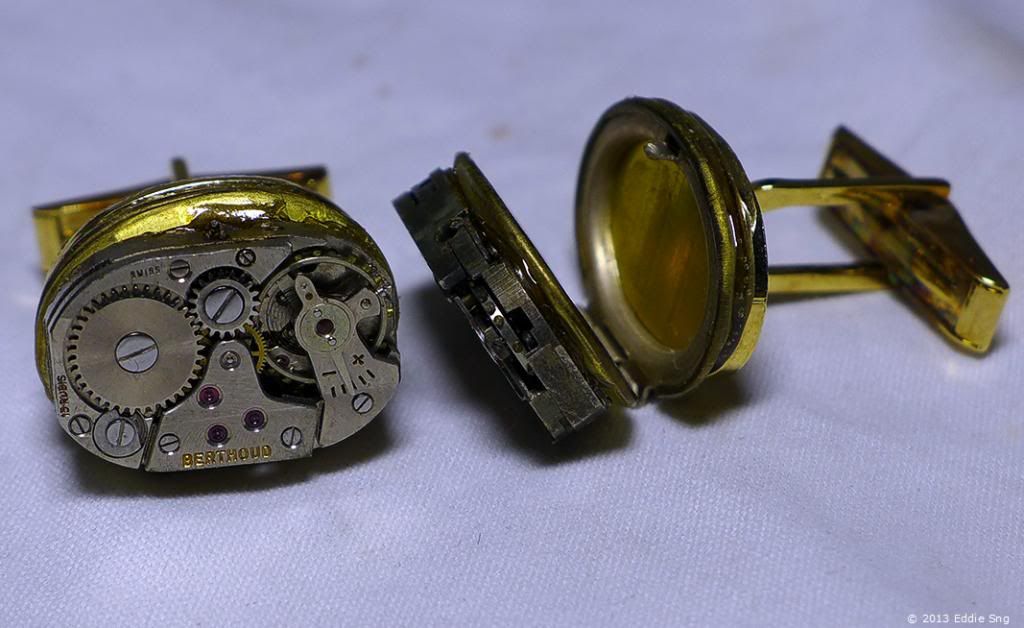 A rectangular Elgin movement - each finished differently. The one on the right is ribbed while the one on the left is unfinished. But both similar movements.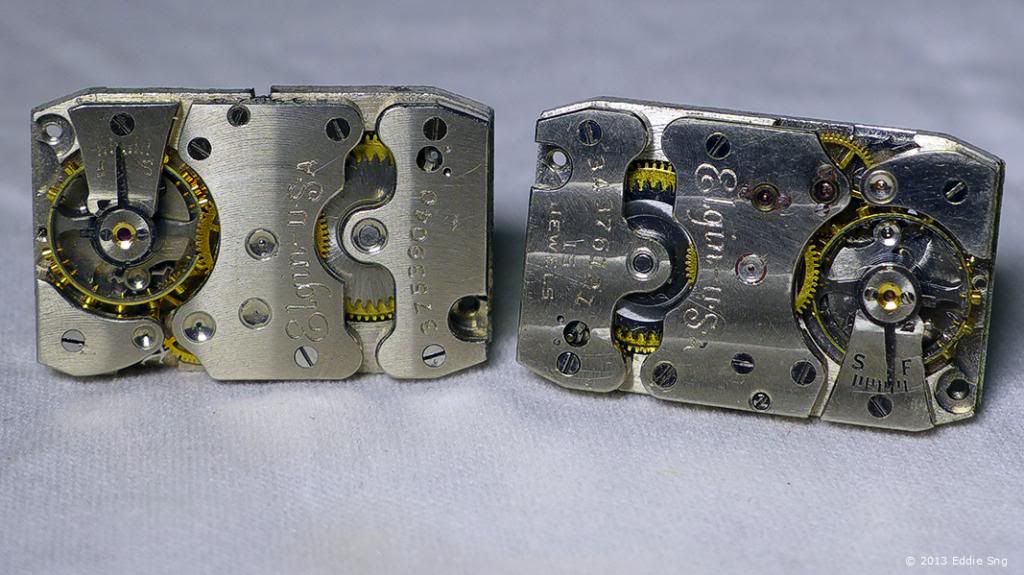 A pair of identical Gruen movement mounted on a flower cufflink blank.

A pair of identical Bulova movement. Many of these movements come with balance wheel and all the barrels and wheels intact.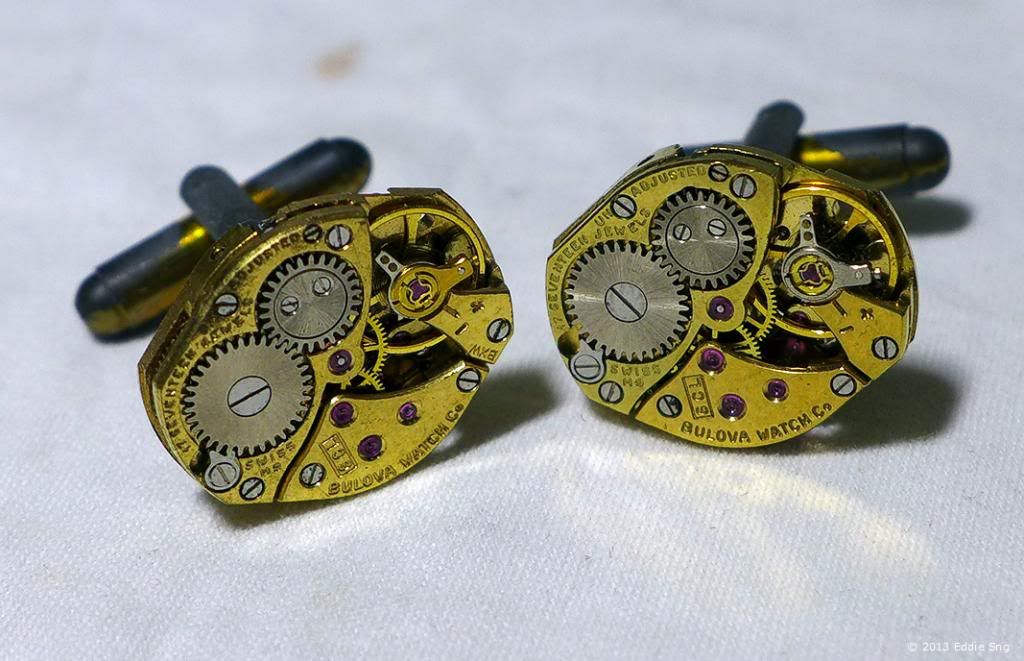 And a pair of identical Hamilton movement - presumably calibre 757.

A pair of identical movements but from different brands - heard of Imperial or Royce watch company? Unfortunately, the movements are not well kept. I should find time to polish them and try to restore them to their old glory.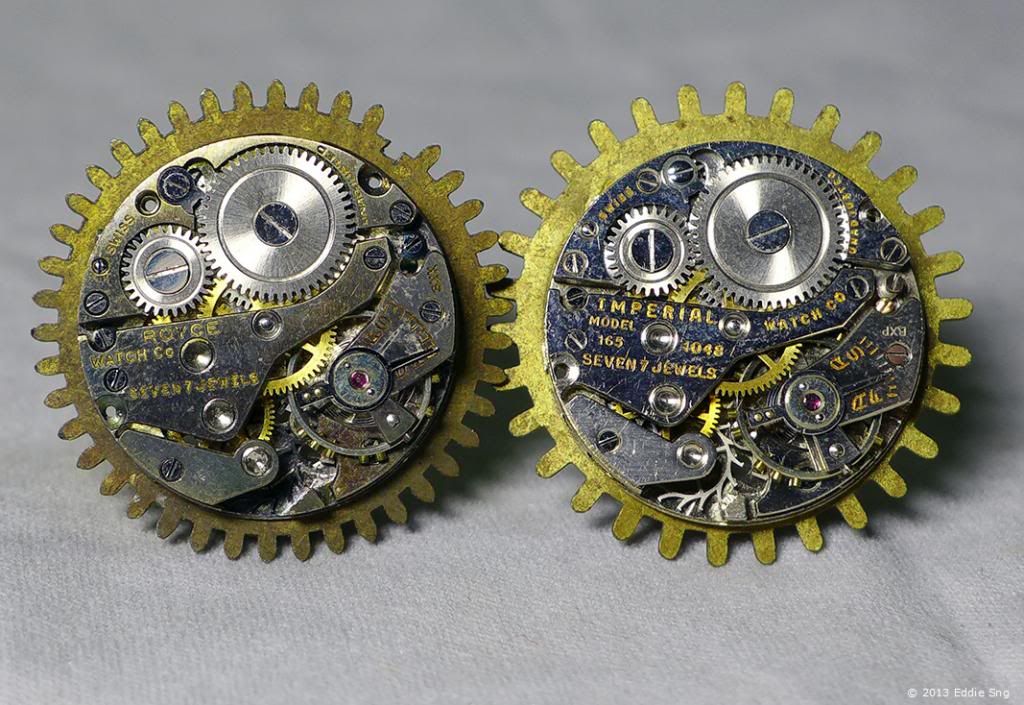 A well mounted rectangular movement for watch company Berman. A Swiss movement for an American watch brand.

A mechanical Timex movement - for a ladies timepiece I guess.

An un-named movement - rather pretty though.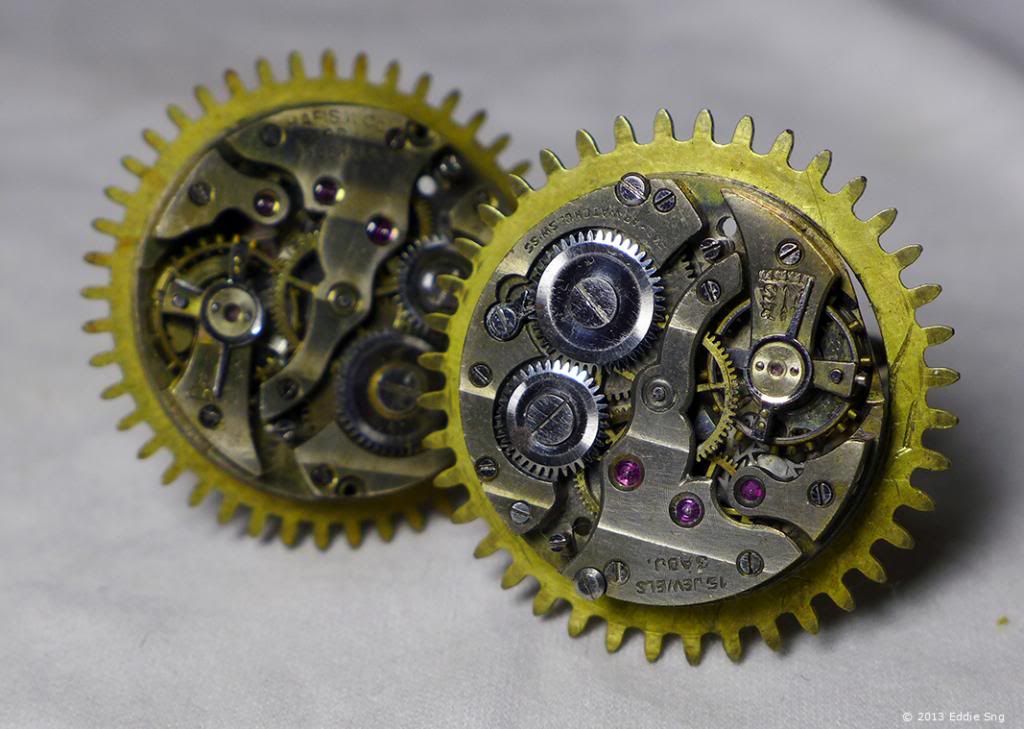 And a well decorated Bulova movement - perlage. Rather flat movement which I can imagine was housed in a flat case - flat for those days...

In all, I supposed I have about 200 pairs of watch movement cufflinks of all kinds. I have also started making some on my own - buying movements off eBay, cleaning them and mounting them. I had posted an earlier post - check out the report. Stay tuned for more to come.