So we have our own Singapore brand watchmakers and for the longest time and only one strap maker that we know of. Charged an arm and a leg and you had long lead times. Then JnS came along... Originally from Taiwan, Jason is now a Singaporean.
Jason & Sherron started from their home in the west side of Singapore and early customers would have gone to their house. But over time, their business grew and now they have their own office and workshop in Far East Shopping Centre. His workshop stocks all the hide and has all the tool necessary to make the straps.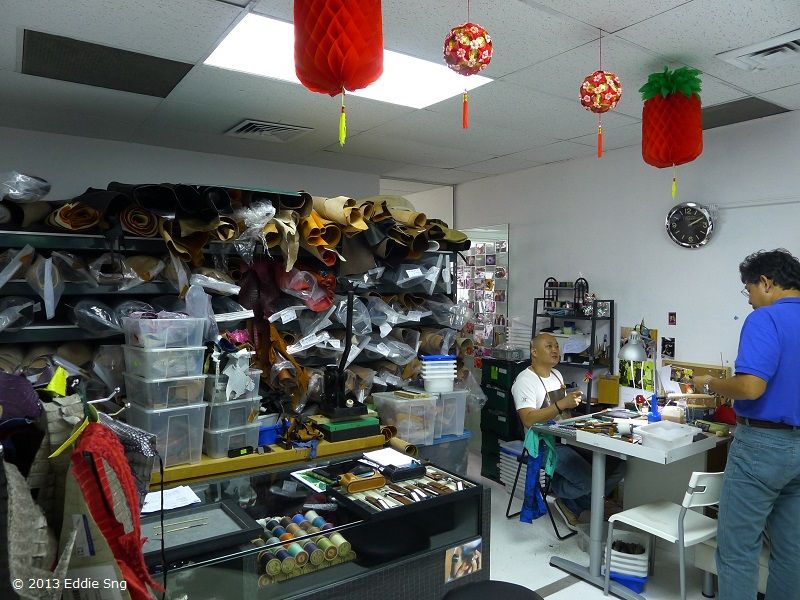 Jason & Sherron are both self taught craftsman who hand assemble all their watch straps. On top of doing watch straps, Sherron also makes bags and wallets. Boasting a whole variety of materials, they have alligator, crocodile, italian calf leather, ostrich, lizard skin, snake skin and lately shell cordovan.

Some colourful hide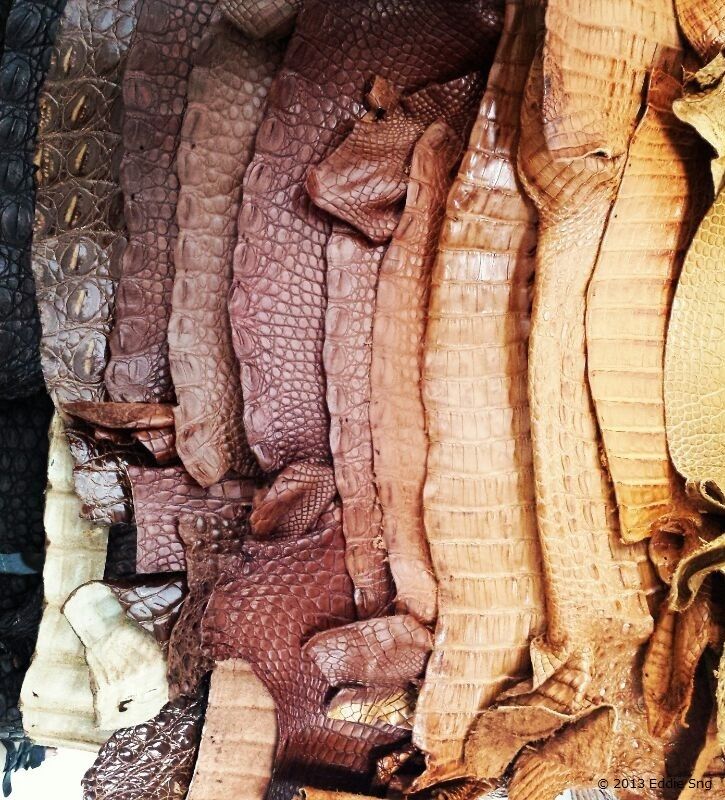 Some hide and some finished straps. Jason stocks a whole variety of finished straps especially for PAMs.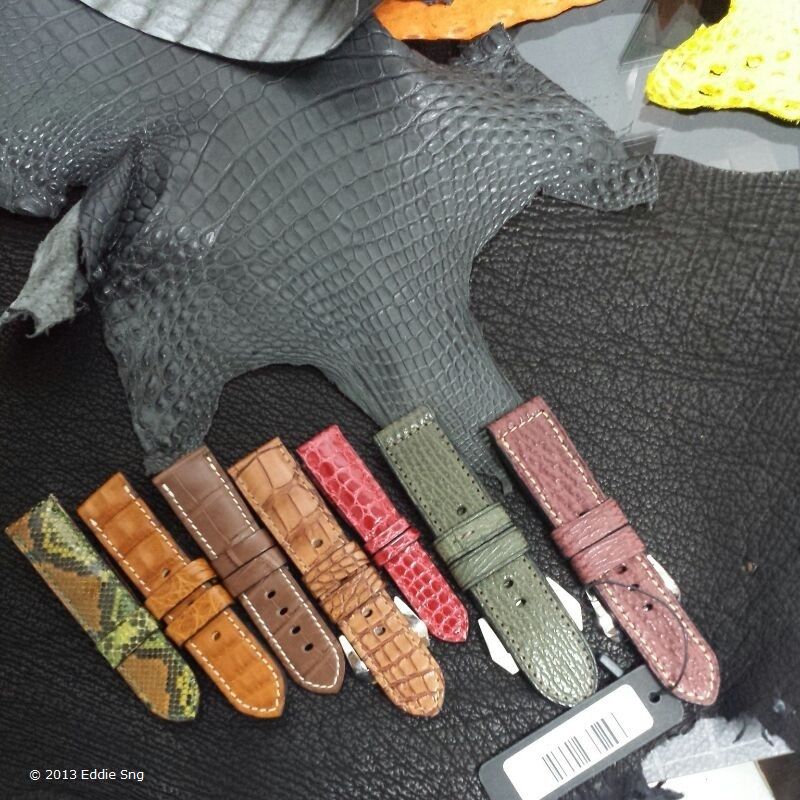 In order to meet customer requirements for bespoke straps, JnS has to have an arsenal of thread type and colors. Whether it is black calf with red stitching or blue croc with yellow stitch, JNS can make it to your liking.

When we visited his workshop, Jason was busy putting together a strap. Here is Jason at his work bench. All his straps are handcrafted and hand stitched.

Here are some straps I customized with Jason & Sherron.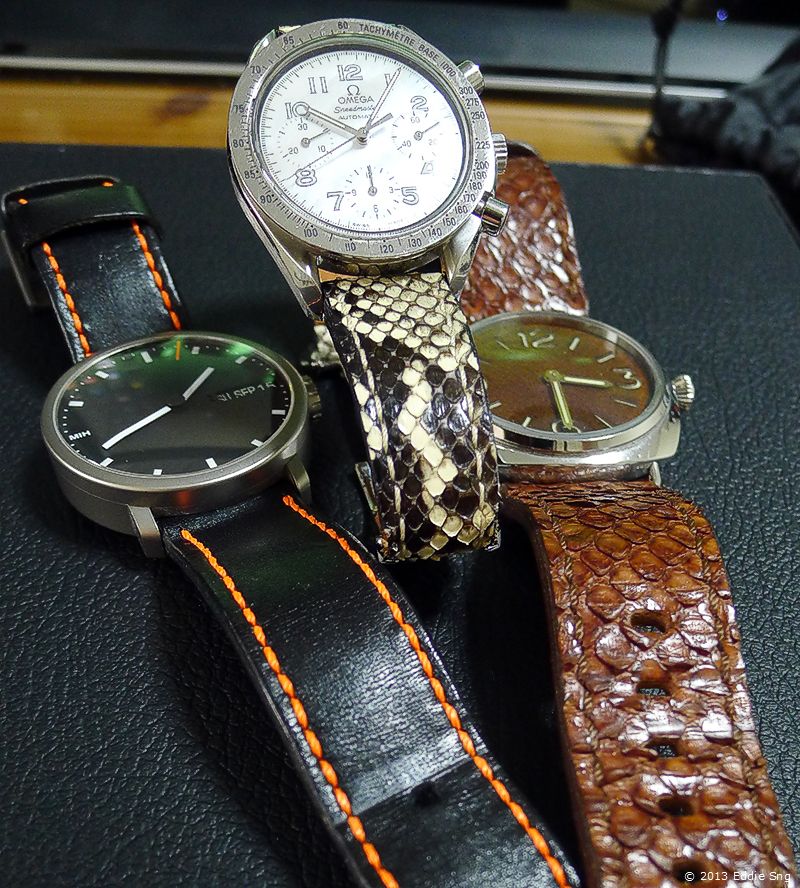 The black calf with red stitching for my MIH watch.

Python skin on my Reed watch.

Snake skin on Gina's Omega Speedmaster automatic.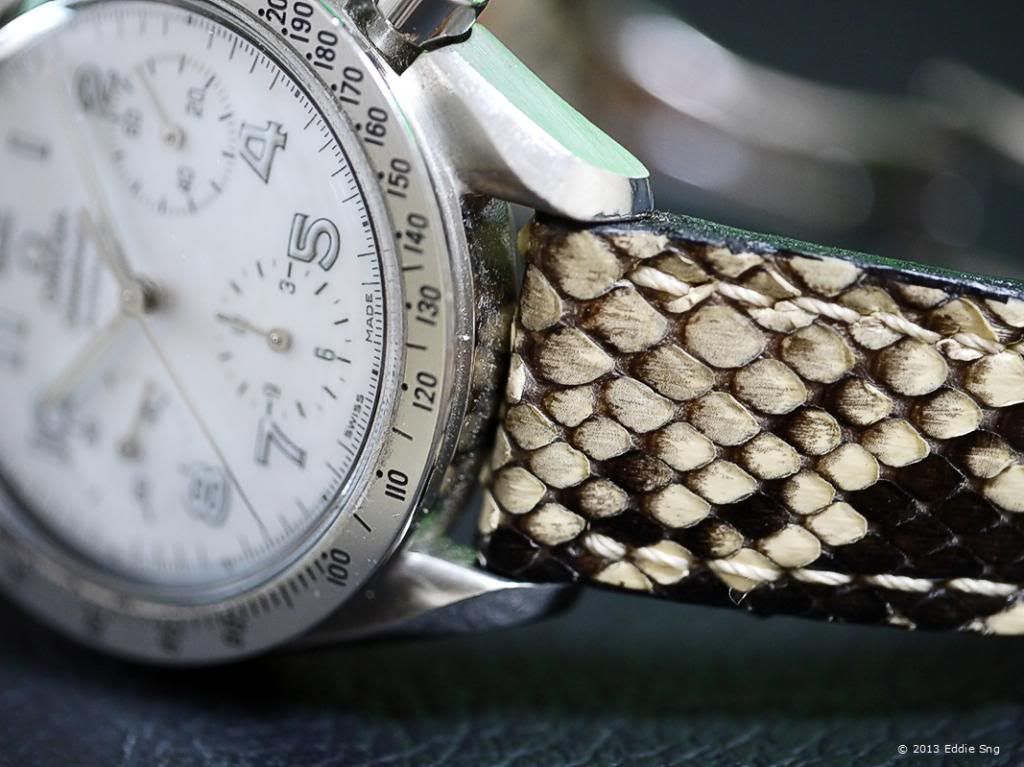 Fact is you can get customized straps with different types of hides and stitching from JnS. What's more, you can have your strap within 2 weeks or faster if you are willing to pay a little more for "Express". JnS also stocks pre-made straps. I will feature his craftsmanship in a separate blog later. Check him out at JnS Handcrafted Straps
JnS Handcrafted Straps
545 Orchard Road, #15-04, Far East Shopping Centre, Singapore 238882
Mobile: 97590196
Opens Mon-Sat from 11am