Chatuchak Weekend Market in Bangkok is famous for their bargains. But few tourists know that there is an equally famous food outlet - Chatuchak Pig Trotters.
Oddly enough, the outlet is located in a gas station… Yes, right on the same premises as a gas station. Not the best location as parking is always a challenge there. But I can tell you that the place is a revelation really. We arrived at around 2pm and it was still rather crowded.

The air-conditioned outlet is spacious and clean.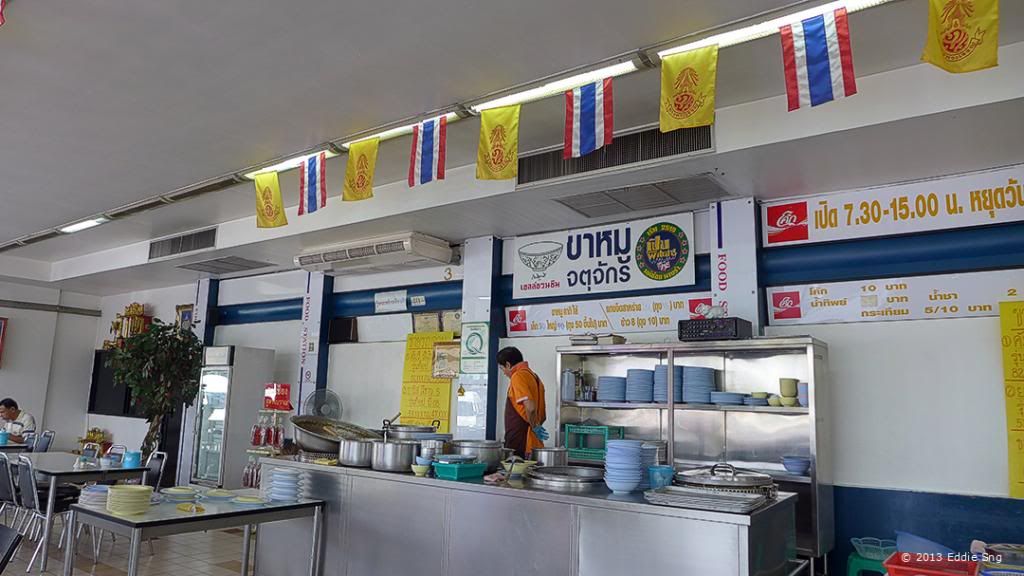 When we sat down, they immediately placed 5 bowls of soup, 5 bowls of rice and then started taking order for the pig trotters and organs.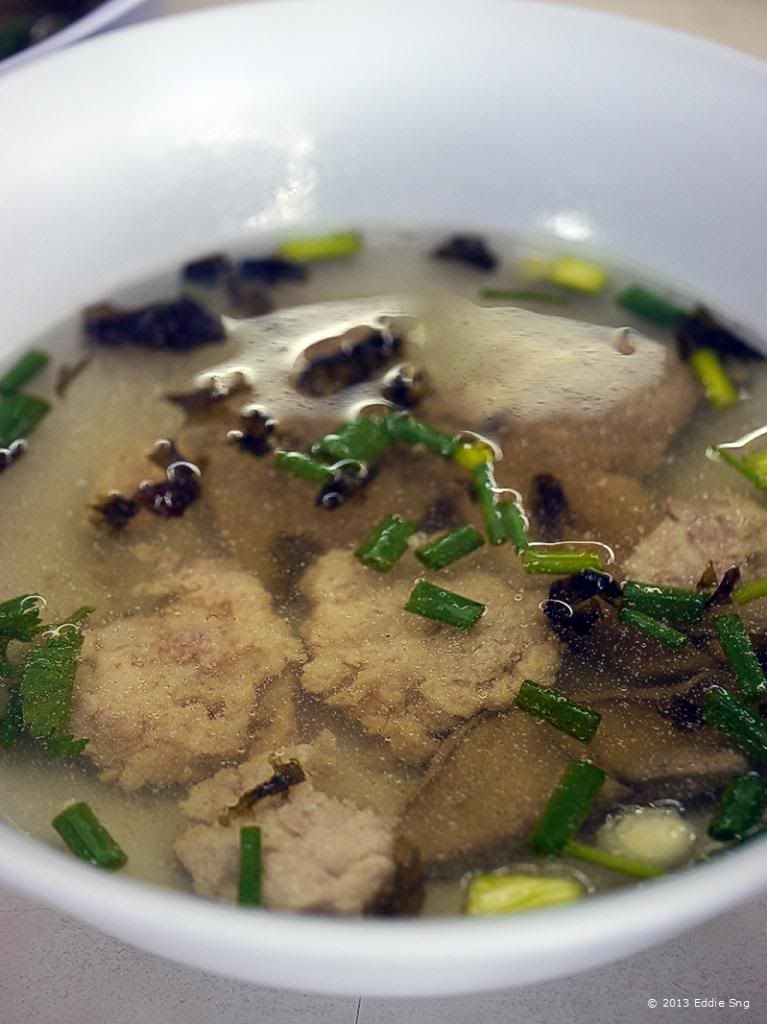 The soup is a pork based soup with seaweed, minced pork balls and liver. The seaweed adds a sweetness to the clear soup and it was so good, I had 2 portions!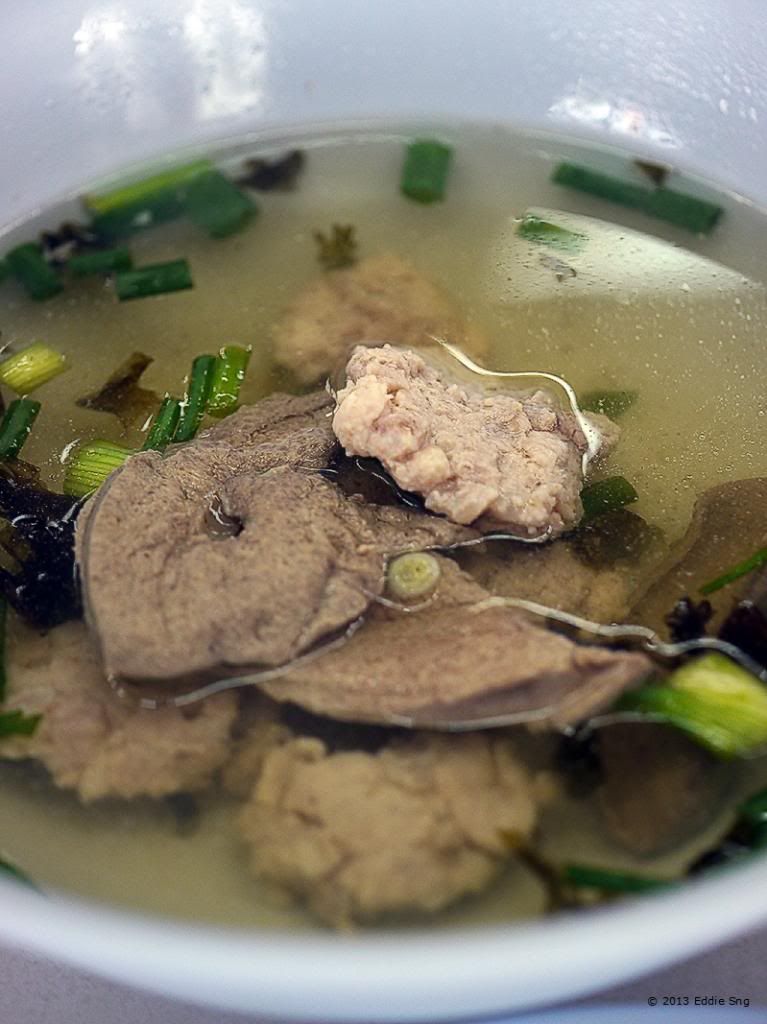 Then came the highlight - the pork trotters. Braised till soft, the deboned trotter meat is soft and tender as one would expect. Nice taste of spices too - star anise, cinnamon and ginger.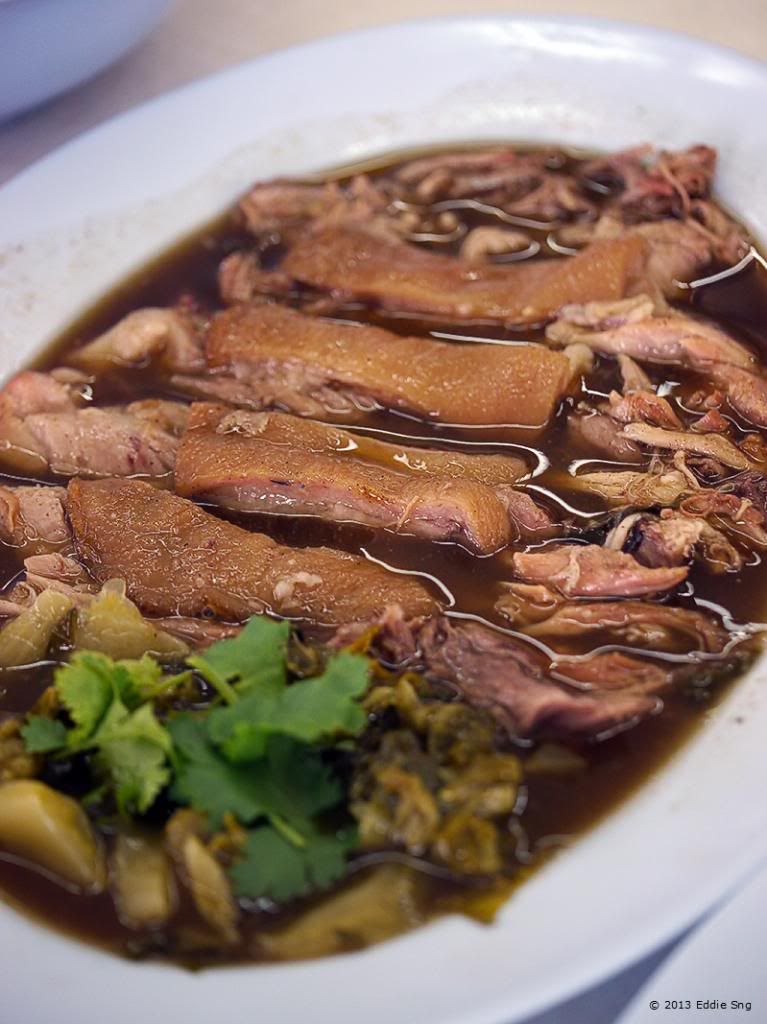 Then there was another plate which is probably the trotter itself with bone and cartilage in. Plus some innards to go with. In our rush, I had forgotten to take picture of the chili sauce which is the vinegar type we have when we eat kway chap in Singapore. The trotters were so tender and meat fell off the bone and the cartilage was excellent too.

After my 2 bowls of soup and one bowl of rice accompanied by the pork trotters, I noticed they were putting aside the recently cooked trotters out to cool down.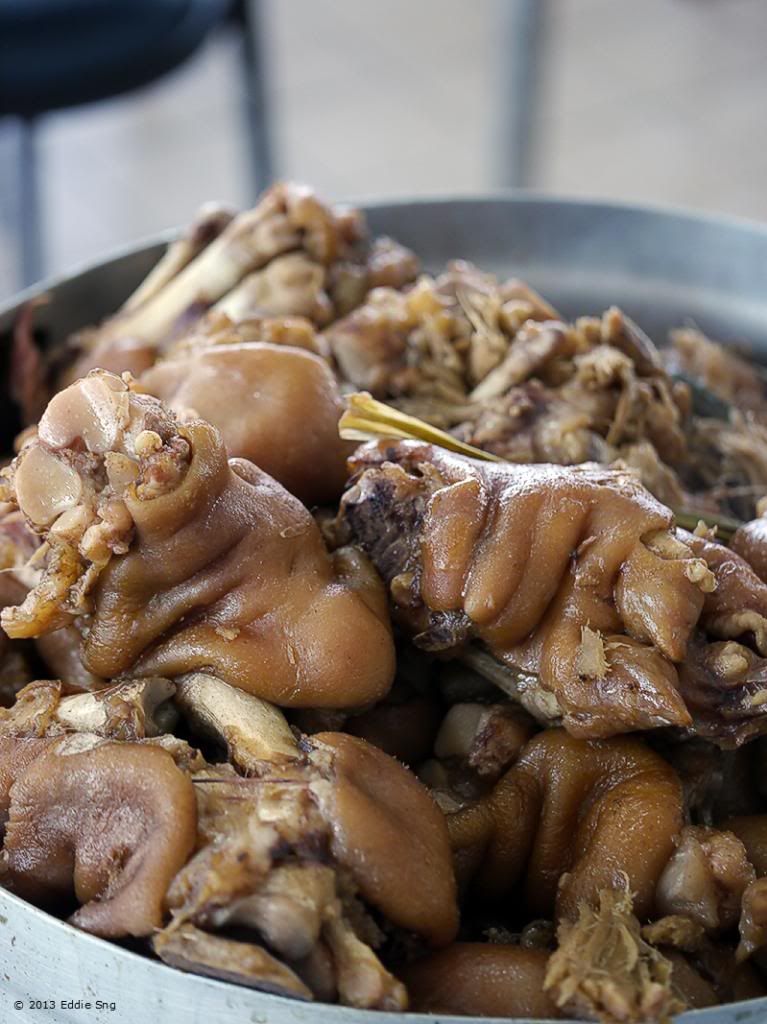 Notice the amount of spices they use? Galangal, lemongrass, panda leave, garlic and many more.
Don't scoff at this pot - may not look appetizing but I can tell you the taste is wonderfully aromatic. Even the innards are flavorful and very tender.

So as far as I know, this is one place I will be going back to whenever I hit Bangkok and I go to OrTorKor Fruit Market for my fill of fruits. In fact, we went to OrTorKor right after our lunch here. Here is my previous post on OrTorKor. Stay tuned for a new report coming up.