Changi Airport has more than 20,000 staff working here and it is therefore no surprise that there are several restaurants to cater to all coming here. Today, I feature a Malaysian and Western food restaurant PappaMia.
PappaMia is located in Changi Airport T1 at the Viewing Mall at Level 3 above Counter Row 9. PappaMia serves Malaysian favorites like Ipoh Hor Fun, tahu telor and some western dishes like grilled chicken.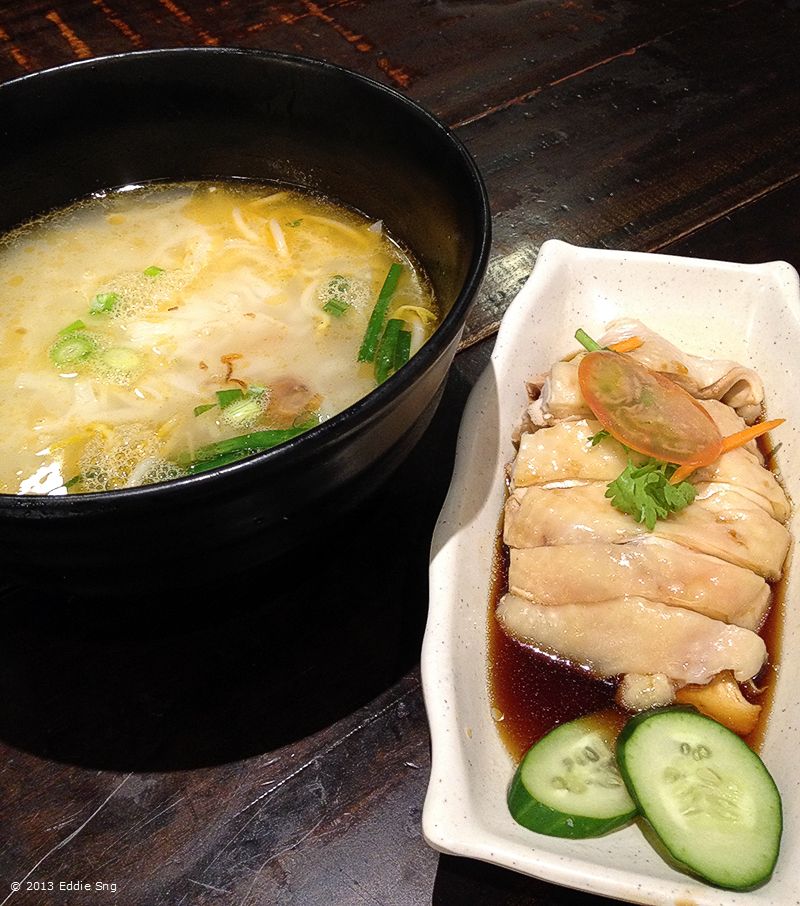 On this occasion, I ordered the chicken hor fun and my friend ordered the Hainanese chicken rice. The hor fun is as silky as it should be but the broth is rather bland.

We also ordered the Hainanese chicken rice set. Comes with traditional steamed chicken, cabbage soup, a small portion of vegetables and the three condiments - ginger, dark soya sauce and chili sauce.

First the rice. Nice whole grain, fragrant but a tad too much minced ginger in the cooking process. But fragrant nonetheless.

Next, the chicken. Succulent enough and tender. I prefer thigh meat to breast meat.

We also tried the ngoh hiang. Rather normal. But when you dip it in the chicken rice chili, taste different altogether.

Yet another ordered the char kway teow. Missing the lard so my verdict is - pedestrian. No lard means less taste.

We also ordered the tabu telor to share. I still like the version by Sanur. This version is passable.
Overall, the restaurant is ok. Prices are reasonable. I have to go back to try other dishes to see if they are any better. Any maybe refresh my tastebuds for the Ipoh hor fun.