There has been much talk about Saveur - the affordable French Restaurant right across from another more up-market restaurant - Gunther's.
Having been to Black Sheep Cafe recently, I thought it would be good to also savor the French fare at Saveur and do a comparison. The restaurant sitting is pretty tight - a table for two is just a table for two with little room for anything extra. Two main dish later and we were struggling for space.
We ordered three dishes - crab meat pasta, duck confit and the pork belly. The crab meat pasta was served cold with a bed of crab meat on top of the capellini with some Lumpfish caviar. The capellini was al-dente and when tossed with the crab meat has a strong dried shrimp taste - lacking crab flavor actually. And also rather dry. Looks nice but could be better.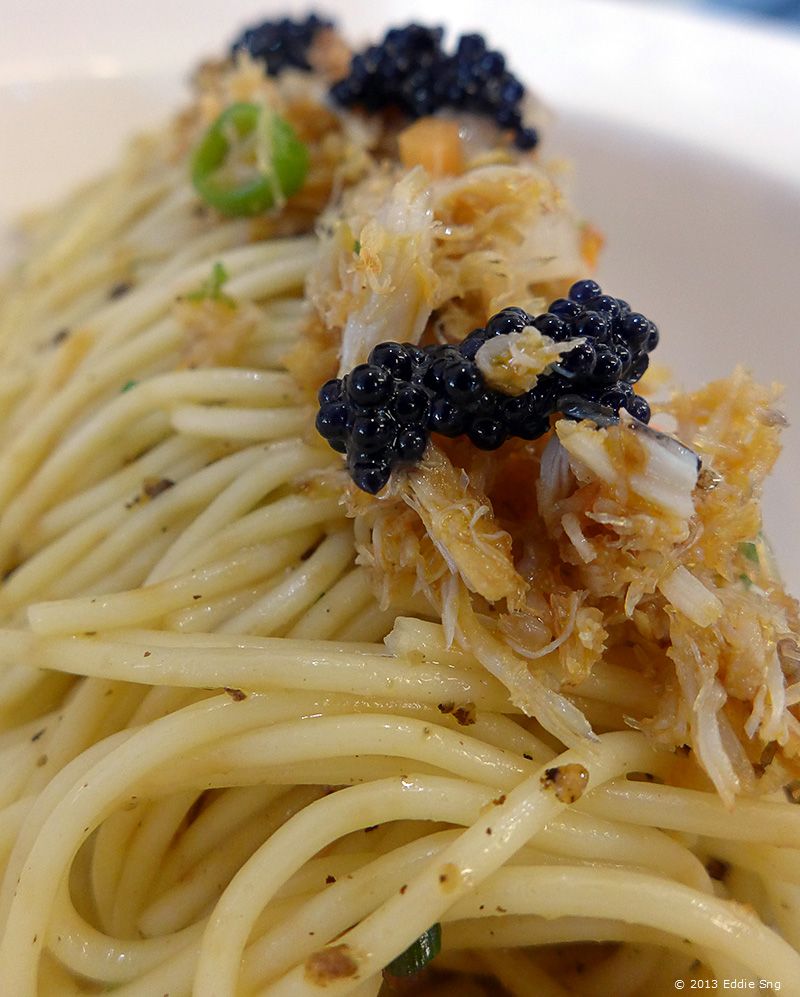 Next, the duck confit. Gina's choice. Can't compare to that of Black Sheep Cafe for sure. A rather flat piece of duck pretty well cooked but the skin is not as crispy as it should be. Gina said it was salty and when I tried it, she was right. The pan-fried shitake mushroom was done just nice.

I ordered the pork belly which comes with a soft boiled egg on a bed of green lentils. The pork is well cooked and the skin was a nice crisp. When one breaks the egg and combines with the pork, it lifts the pork belly.

Saveur is a decent restaurant - pricing is good value but haute cuisine it is not. And in their defense, they are not pretending to be haute cuisine. They just want to bring affordable french food to the masses and this they do well. Long queues every time I visit. Good for an occasional visit.
Saveur, 5 Purvis Street.
www.saveur.sg