There is no shortage of good food in Changi Village and today, I feature an Indonesian Pan-Fried Chicken stall - Ayam Bakar.
Located in Block 3, the stall is 01-79 and simply named Indonesian Ayam Bakar. It is one of the more popular stalls at this side of the hawkers' centre and if you go there around lunch time, be prepared to wait in queue. The chicken is done Java style.

The chicken is first cooked in a spiced chicken broth containing turmeric and blue ginger. When the chicken thigh is cooked, it is then pan-fried.

And the result of the pan-fry is a charred skin and a nice pan-fry smell.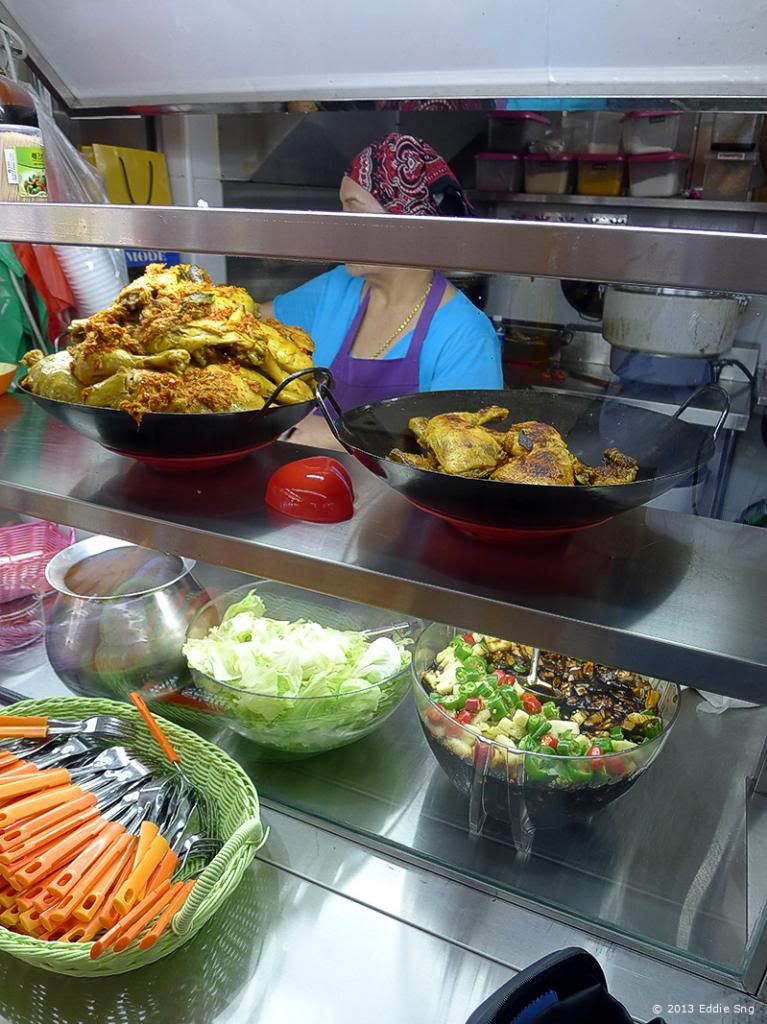 When you order the meal - which consists of lettuce, pineapple salad, soup, rice and a piece of chicken thigh, macik will ask what sauce you may want. There is the "Diving" sauce which is primarily pineapple and cucumber salad in kacap manis with green chili. Gives it a tangy and sweet taste. Then there is the Sambal Lado and then the rendang. There is also a tomato based sauce for those who do not want spicy.

Seen above in order of spiciness (from bottom to top) - the dark red sauce at the bottom of the picture is the least spicy tomato sauce. Then the Sambal Lado which I understand to be medium spicy and then the rendang which is the most spicy.
This is my Ayam Bakar in Sambal Lado sauce. See the amount of chili seeds? Sedap! But I have to say this - bring lots of tissue to wipe off that perspiration. And it also helps if you have a cold drink nearby to quench that thirst.

When you cut into the chicken thigh, the meat simply falls off the bone and retains it juiciness. The taste of the spices also permeates the meat and the sambal adds that extra oomph to the chicken thigh.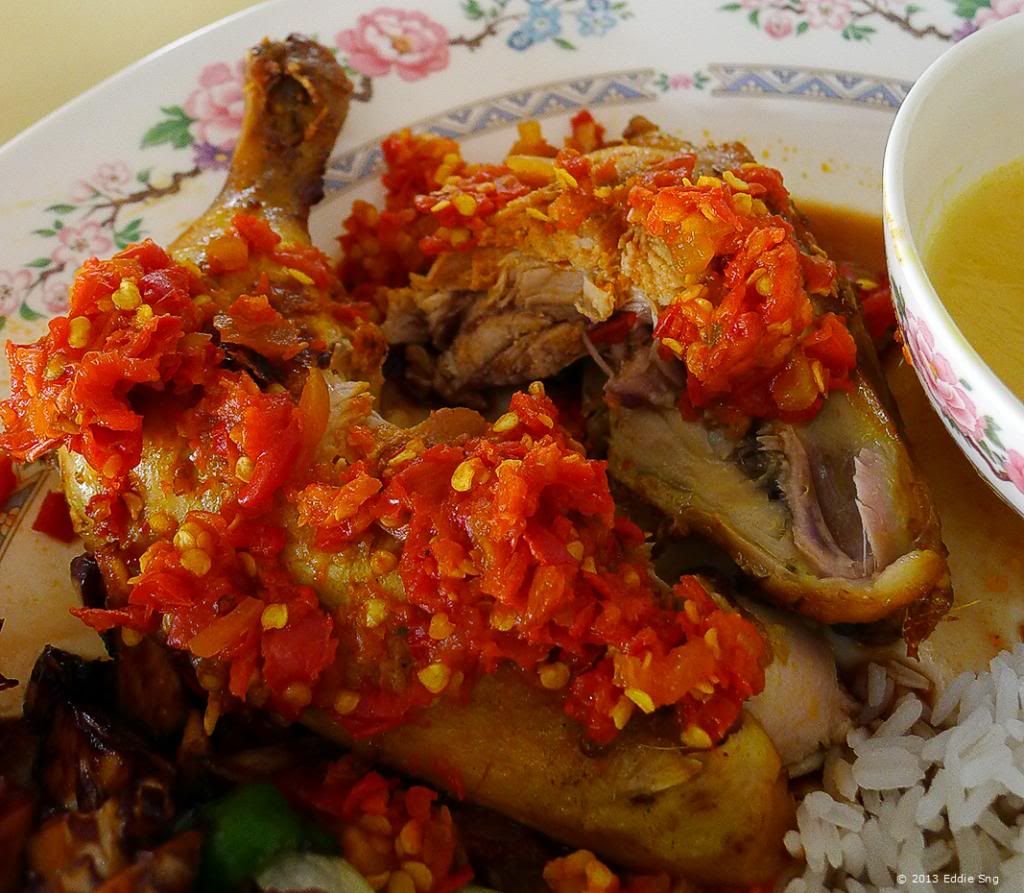 The whole set meal is a very reasonable $4. Definitely fills the stomach and settles your craving for "grilled" chicken. Honestly, I feel this is better than most of the Ayam Penyet stalls in CV. Look out for my other post on Sinar Murni. My favourite tahu goreng. Stall is just opposite to Ayam Bakar.
Indonesian Ayam Bakar, Stall 01-79, Changi Village Hawker's Centre. Open for lunch.