The barber chair… they don't make them like they used to. Mechanical hydraulics with no electronic components, these chairs can last forever. I was lucky enough to inherit 4 of such chairs after the Chinese barber decided to retire. So I decided to have them refurbished.
So started the journey to find a carpentry company who was willing to take on this project. Never knew it was so difficult to find someone who wants to refurbish barber chairs but finally found one in Woodlands.

Although it seems like a simple task, it is very labour intensive. Firstly, they needed to take the chair apart, clean and remove all the hair, take apart the cushion etc.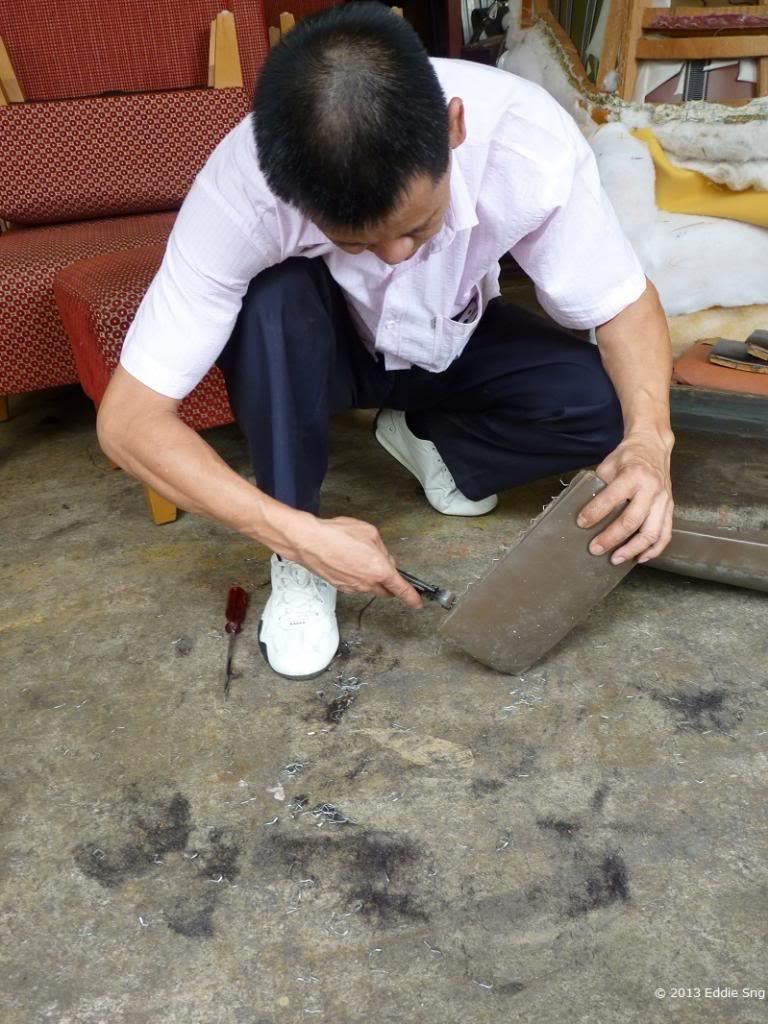 The frame was a sight to behold.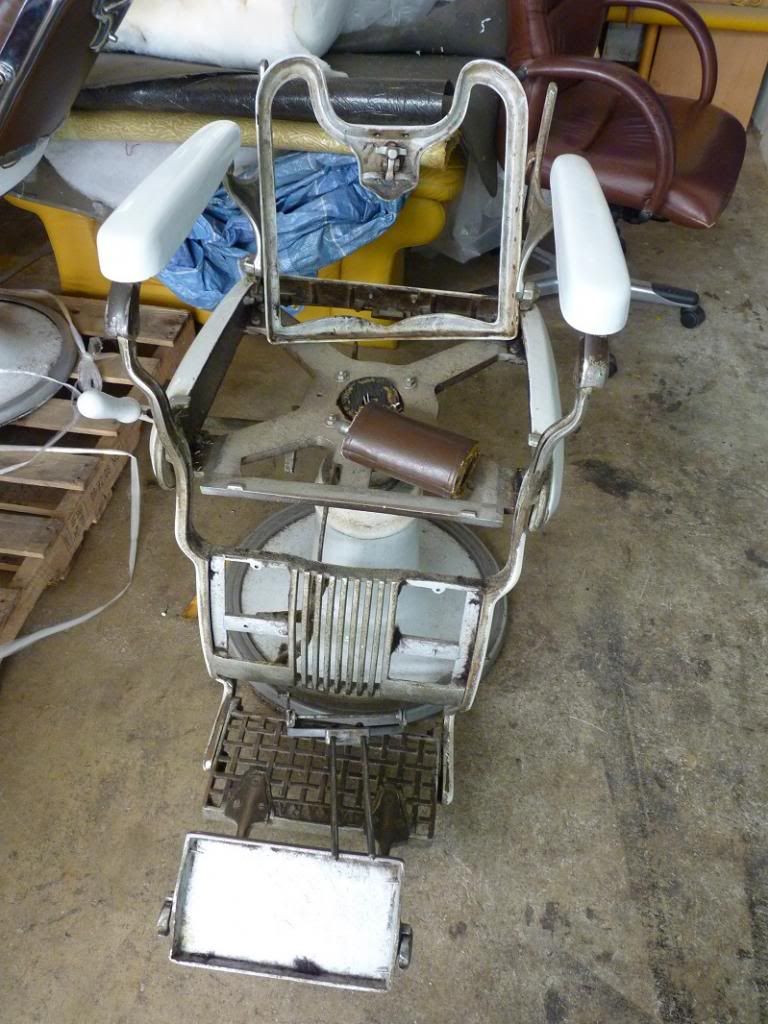 And I never bothered to know what was inside a seat on the barber chair – actually cushion with coconut husks.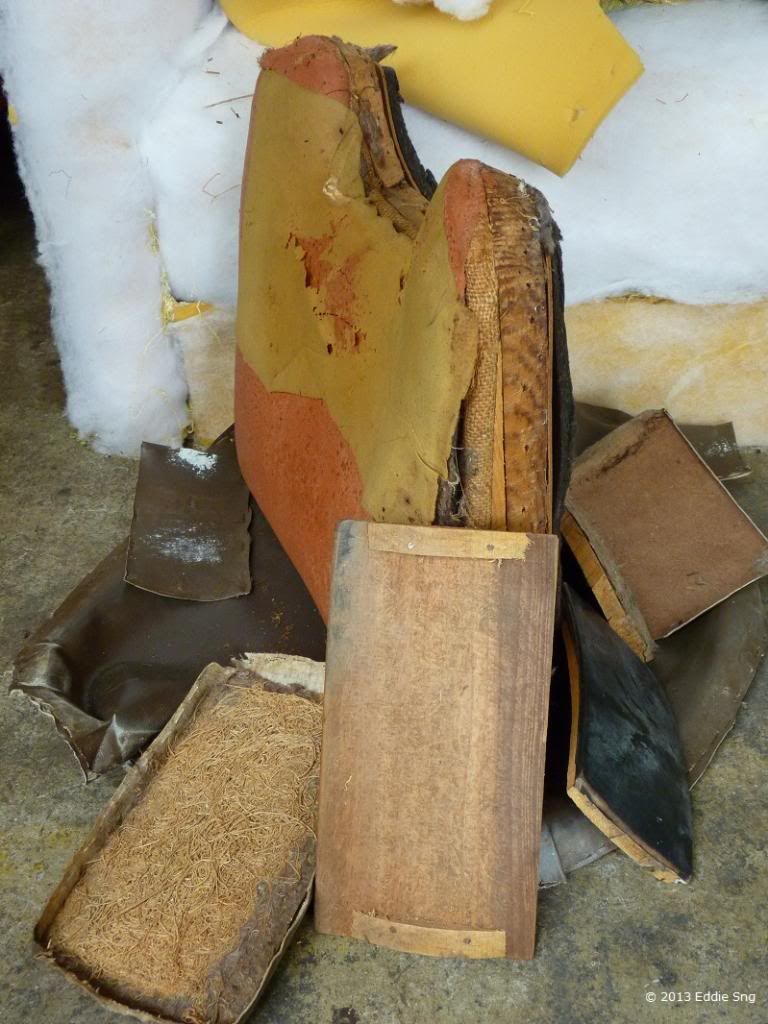 Then we had to choose the colour of the leather and the type of cushioning we wanted. Three had the maroon colour…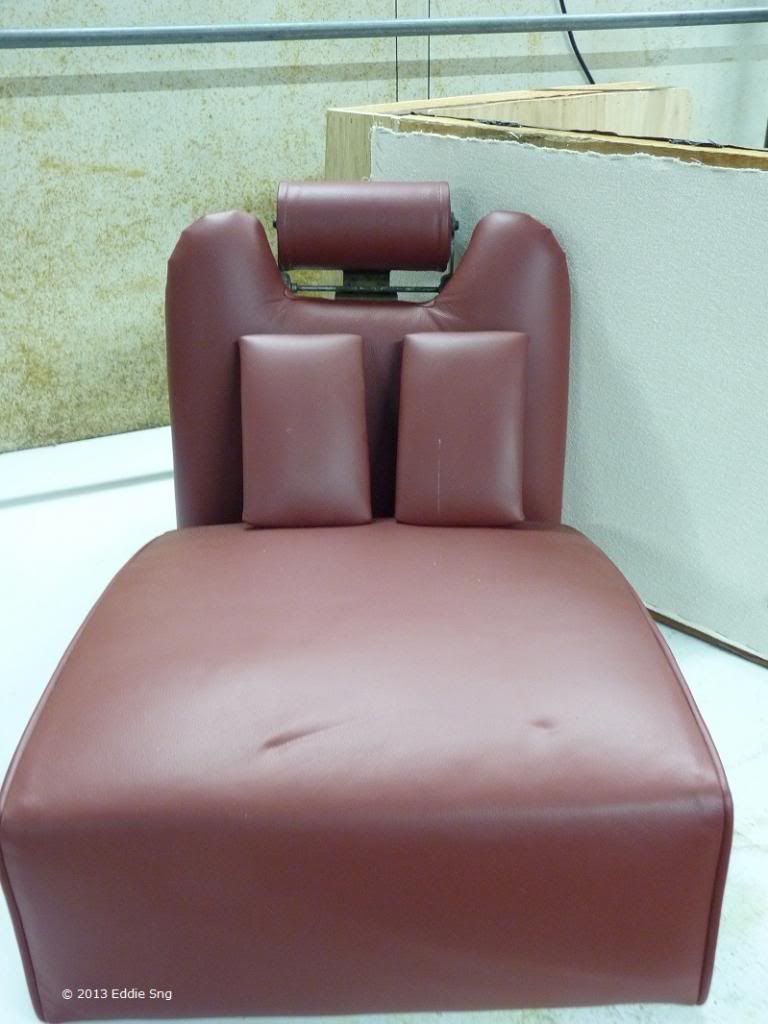 while one opted for the beige leather...

Wait for the final product... coming up - Part 2