When you like watches and cufflinks, it makes sense to enjoy them together. So I started hunting for cufflinks with watch movements and managed quite a collection. Here I feature some cufflinks with tourbillon movements.
These cufflinks are Made in China, as with may things but I must say that they are finished pretty well. Coming in three color tones, steel, yellow gold and rose gold, the cufflink balance wheel will oscillate when turned. Pictured here with my Movas Tourbillon Limited Edition.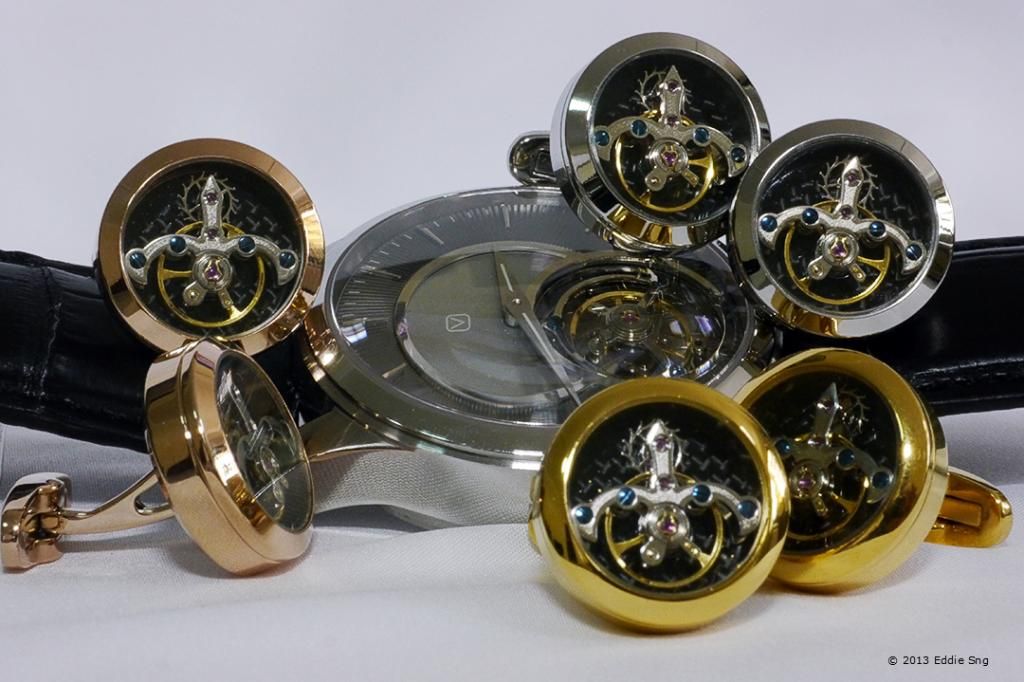 The cufflinks are around the size of a ten cent coin around 19mm across. Just the right size for a cufflink.

The blued screws and the jewels really stand out and enhances the movement.

As a pair, they look like an alien craft.

Compare the two tourbillon. Both Made in China movements.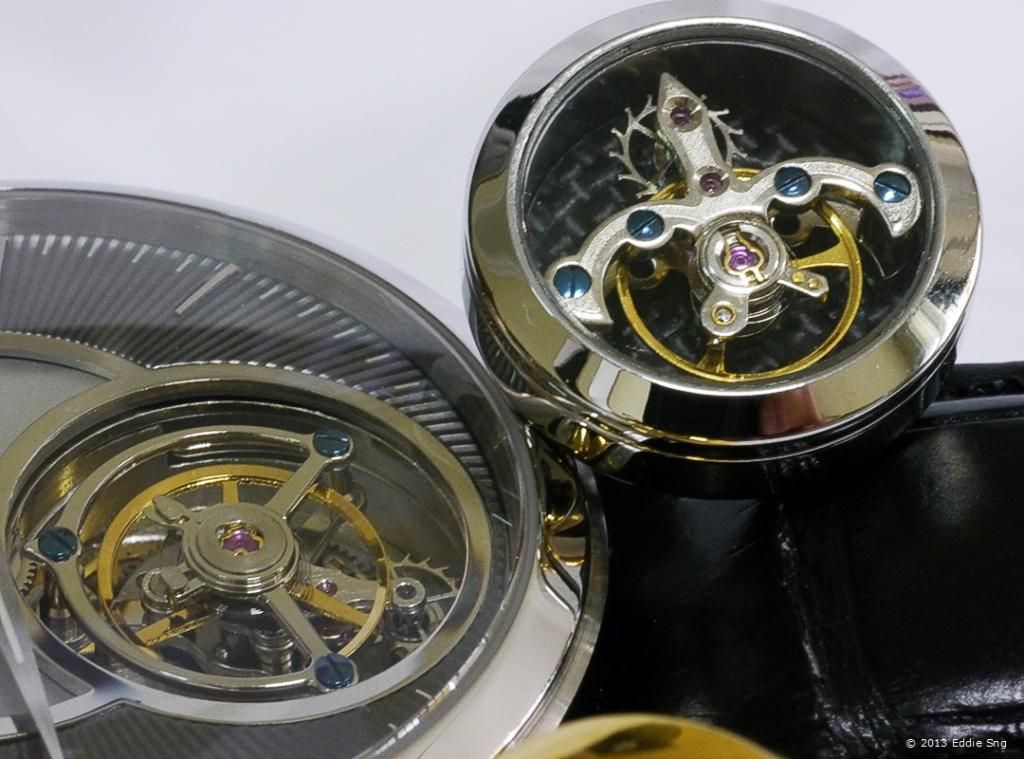 Here's the yellow plated version.

And the rose gold version.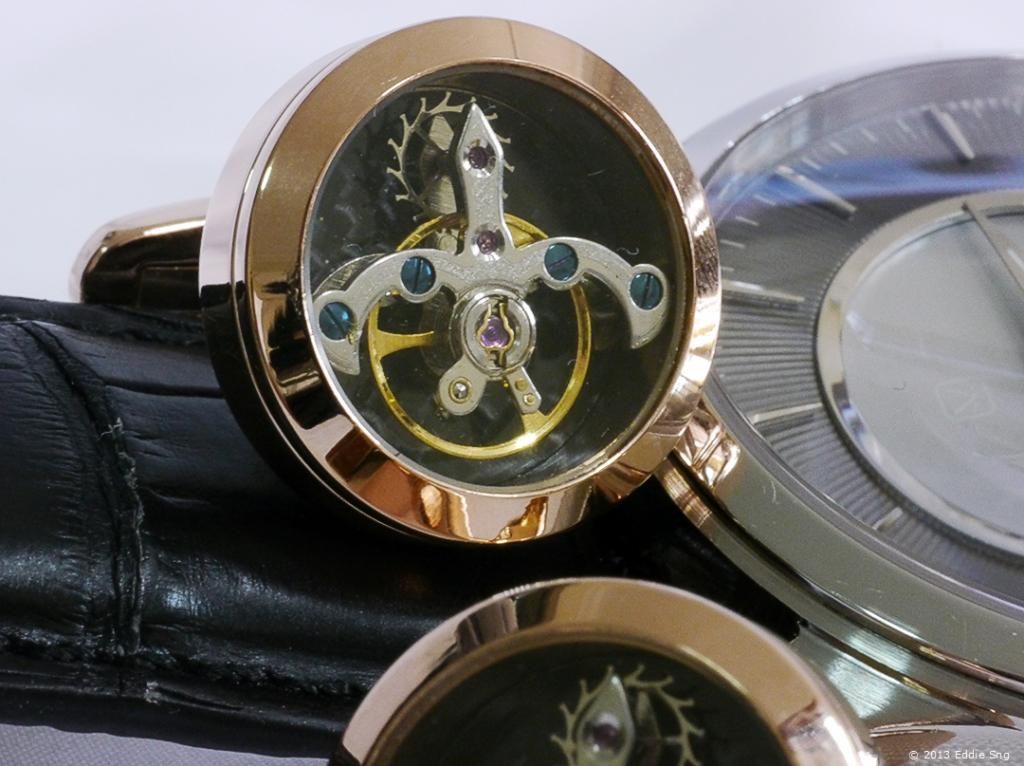 And the search continues for more of such cufflinks. Let me know if you find them. Here is the link to my other blog on cufflinks.