The Super Machines and Horological Heroes exhibition (18-30 Sep 2013) brought together some very talented Independent Watchmakers and Vianney Halter definitely qualifies.
Vianney was in Singapore a couple of months ago to launch his Deep Space Tourbillon and I was hoping to catch him again this time around but alas, that was not to be. He could not make this trip due to some injury.
Still that did not stop him from bringing the iconic pieces for the exhibition. The "breakthrough" piece must be the Antiqua. A perpetual calendar displayed in the most unorthodox way. I first saw the Antiqua back in 2004 when it was displayed in the Tempus Exhibition by the Hour Glass. See only… no way to afford, not even now.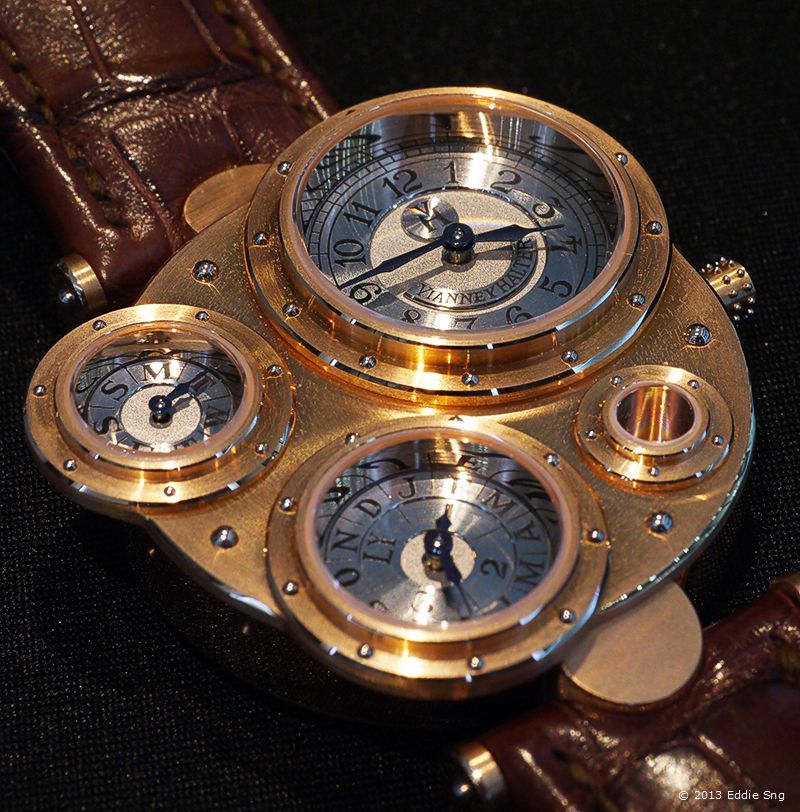 Using portholes to individually display the information, The Antiqua was ahead of its time. There is the time display at the "One O'Clock" position, then the small window at the traditional "Four O'Clock". At the "Seven O'Clock" position is the month and leap-year indicator and lastly, the display at the "Ten O'Clock" shows the day of the week.

Beating at the back is the in-house calibre VH198 with the mysterious mass rotor. No detail is spared with the Antiqua - even right down to the winding crown. The rivets and portholes are the hallmark of all Vianney's creation except the Deep Space Tourbillon & the Goldpfeil.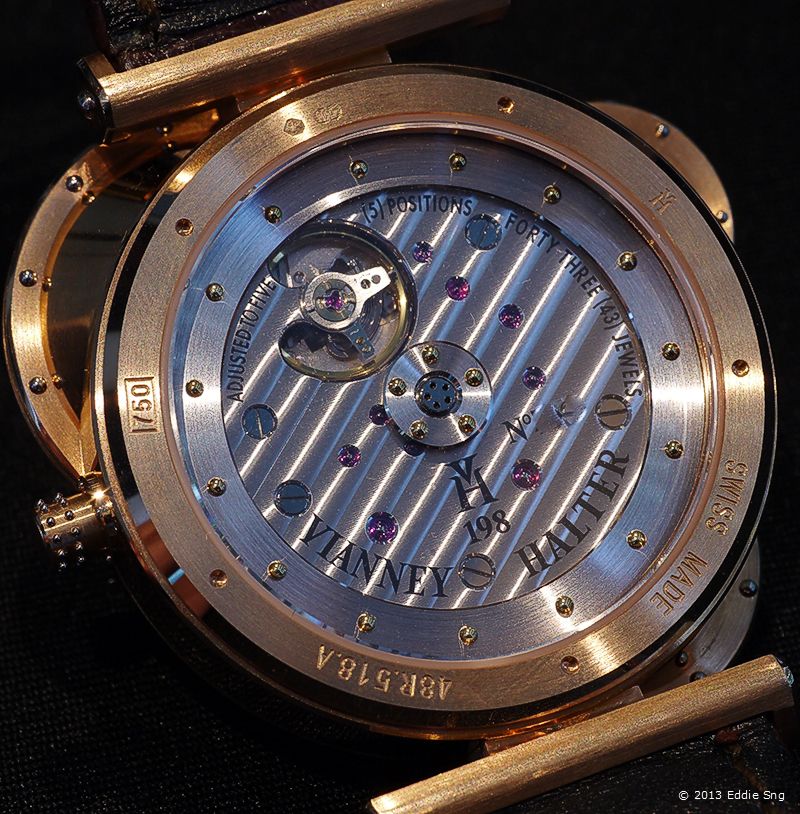 Equally unusual is the Trio which features a Big Date complication with separate small seconds. Folowing on the Antiqua, the Trio still features the signature porthole/rivets characteristic. On the main porthole, there is also a Day/Night indicator.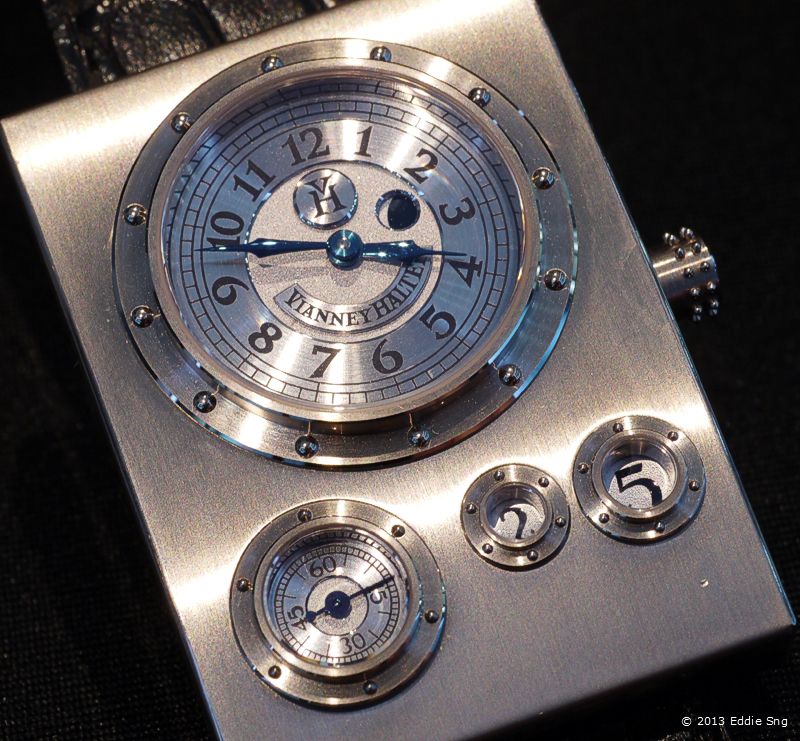 With the exception of the Goldpfeil and the Deep Space Tourbillon, all other Vianney's creations feature his signature porthole and rivets making it easily identifiable and iconic. Someday, I will want one of the Classics.
And Vianney, we wish you speedy recovery. The Japanese Whisky is still waiting for you!