The things you find in an old shop in Hong Kong East Tsim Sha Tsui.
Some things are just meant to be - if it is yours, it is yours. And I thank Wilson for selling that to me. Enjoy a sketch of the pocket watch.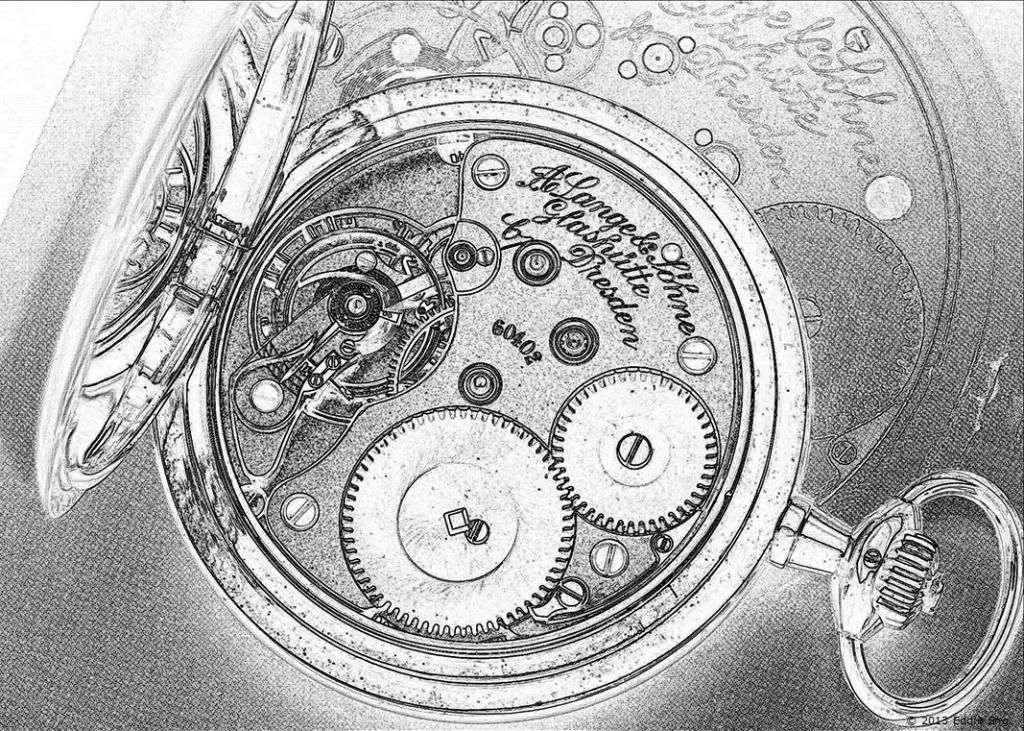 Full story to come. Also thanks to Manfred of AL&S who provided me with advice on the authenticity of the watch.