These cufflinks give me a sense of pride. A pride knowing that I probably have the most extensive collection of watch movement cufflinks.
Call me obsessed but when I embark on a collection, I embark on a collection… I take time and pains to search and suss out the different kinds of watch movement cufflinks. Here is part 2 of the coverage. You can find part 1 here.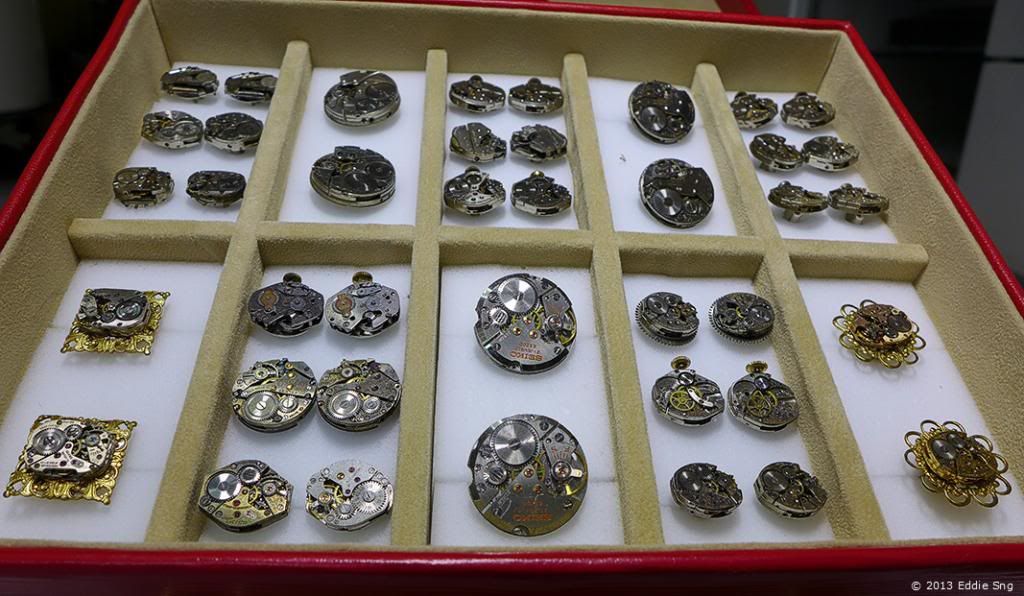 This Seiko movement cufflink is mounted onto a cufflink blank but unfortunately, one was badly scratched. I guess I have to find a way to polish that off.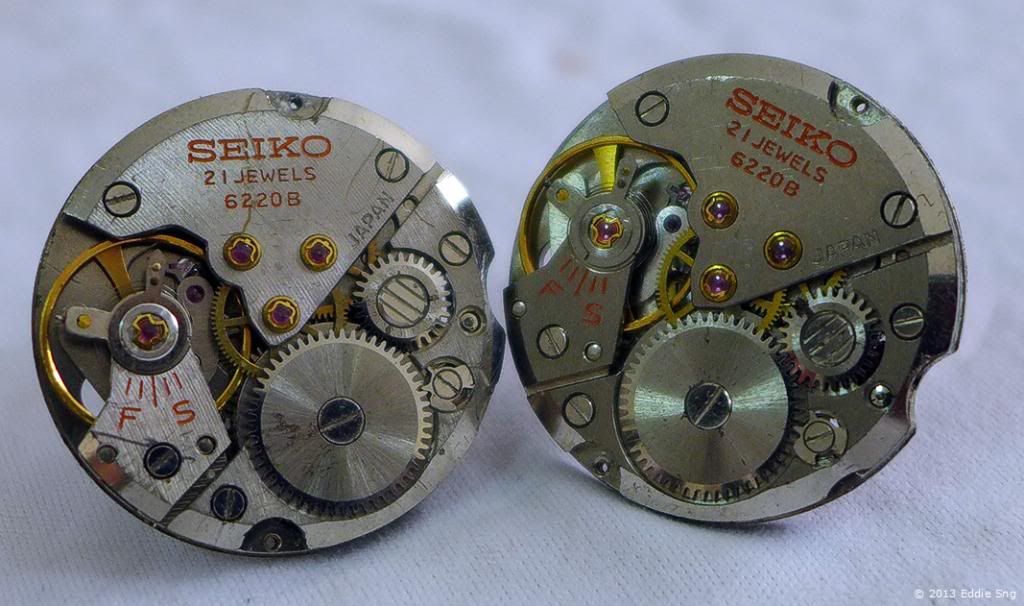 A pair of Gruen minus the barrels.

A non matching pair of Wyler and Bulova movements mounted on a special plate.

A P43 Belmar Calibre plus a Camy movement.

A pair of matching Macy movements mounted on a rectangular plate.

A matching pair of Benrus movements with the attached crown.

Did you know Sears made mechanical watches? Look at the cufflink on the left. It says Sears Roebuck & Co.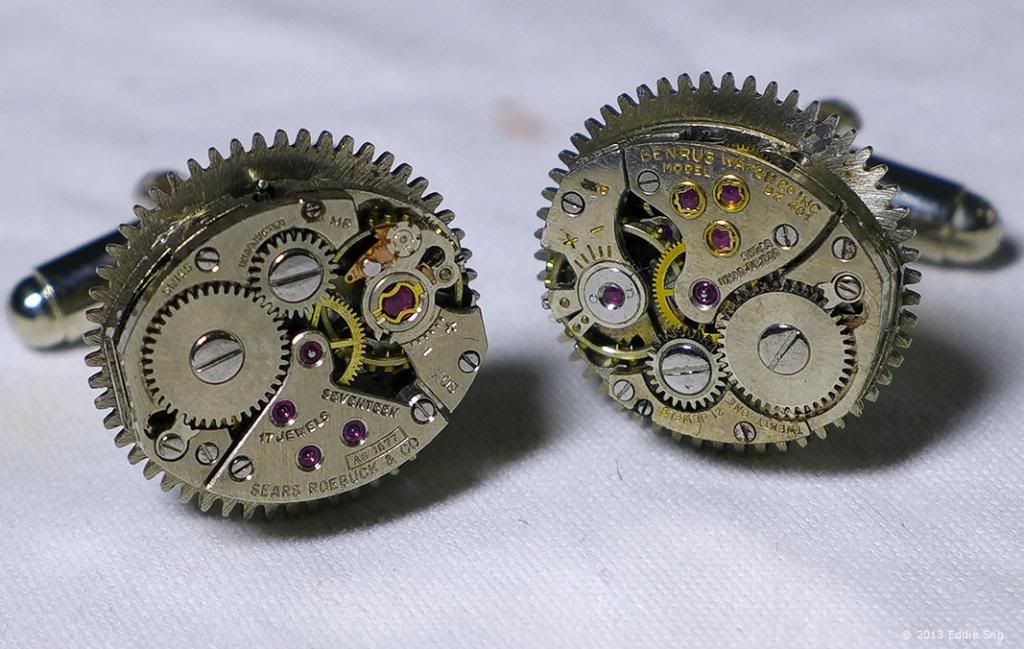 Couldn't figure out this one… but unusual nonetheless.

And a Miyota quartz movement.

And finally a pair of non-matching Olympic Watch Co., and Allemann & Gisiger. Never heard of either watch companies but they use similar movements.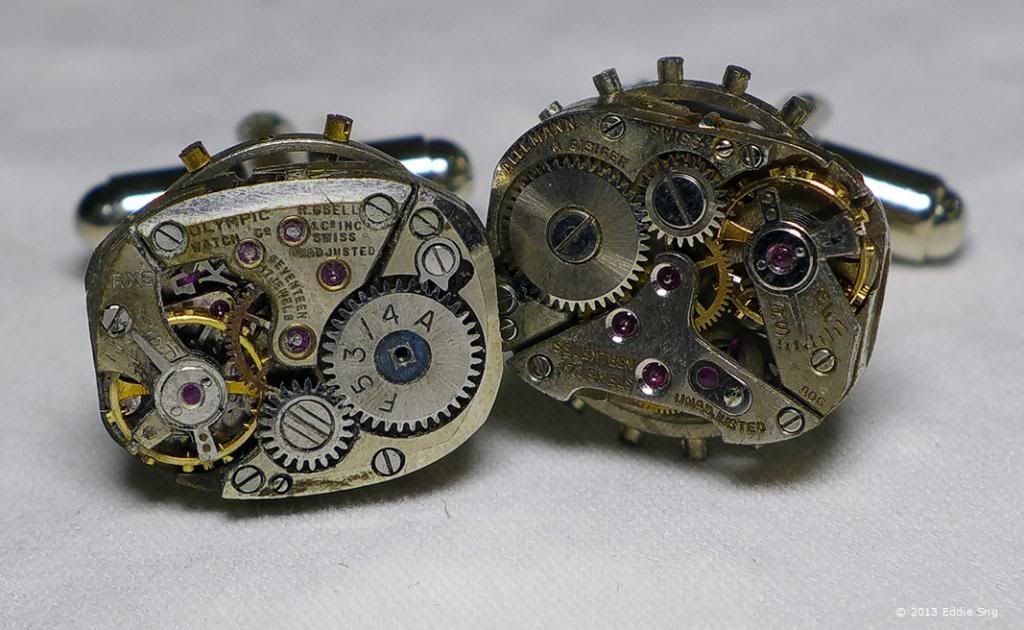 The next thing I need to be doing is to find ways to polish and restore some of these back to its old glory. Have to figure a way to do that.