One of the reasons why the view in Viader is so intoxicating is the clear blue skies with no clouds (unlike in Singapore) and the sloping hills of the vineyard.
On a beautiful July morning, blue skies and a cool breeze was all it takes to enjoy the scenery and a glass of wine. What more can one ask for?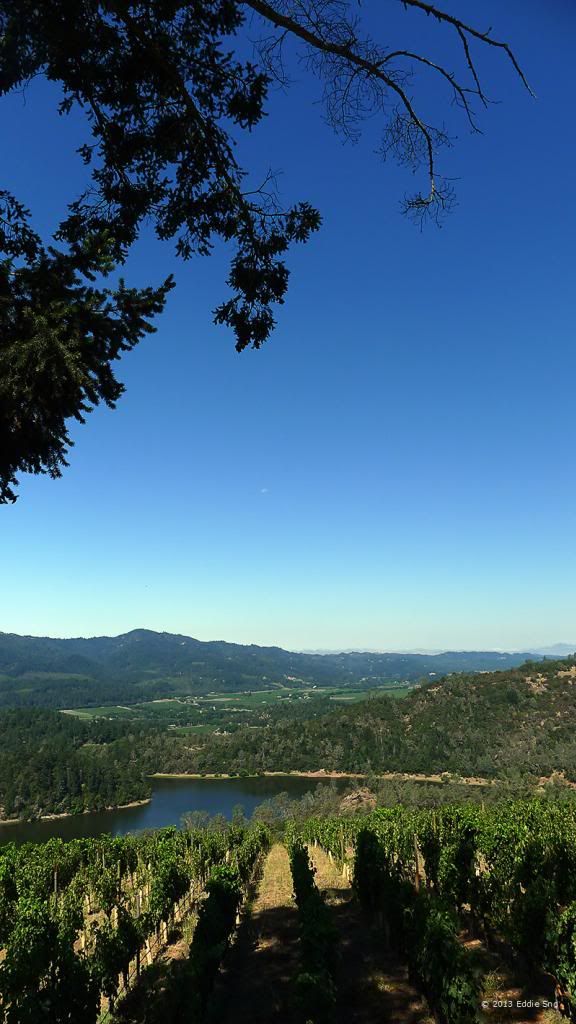 The vineyard has an outdoor tasting area. And that is where I always ask to sit.

Viader makes a range of labels - Viader being the highest end obviously. Very Bordeaux in style and award winning too. I call it the "Big Bordeaux" style wine with different years blending differently. I happen to like the 2006 Viader better than the 2008 blend.
But what I like is the other label - Dare. A play on the family name, the Dare label has different grape varietals and in this tasting, we had the Cabernet Franc of 2011. Silky smooth Cabernet Franc is easy to drink and definitely a nice "among friends" wine.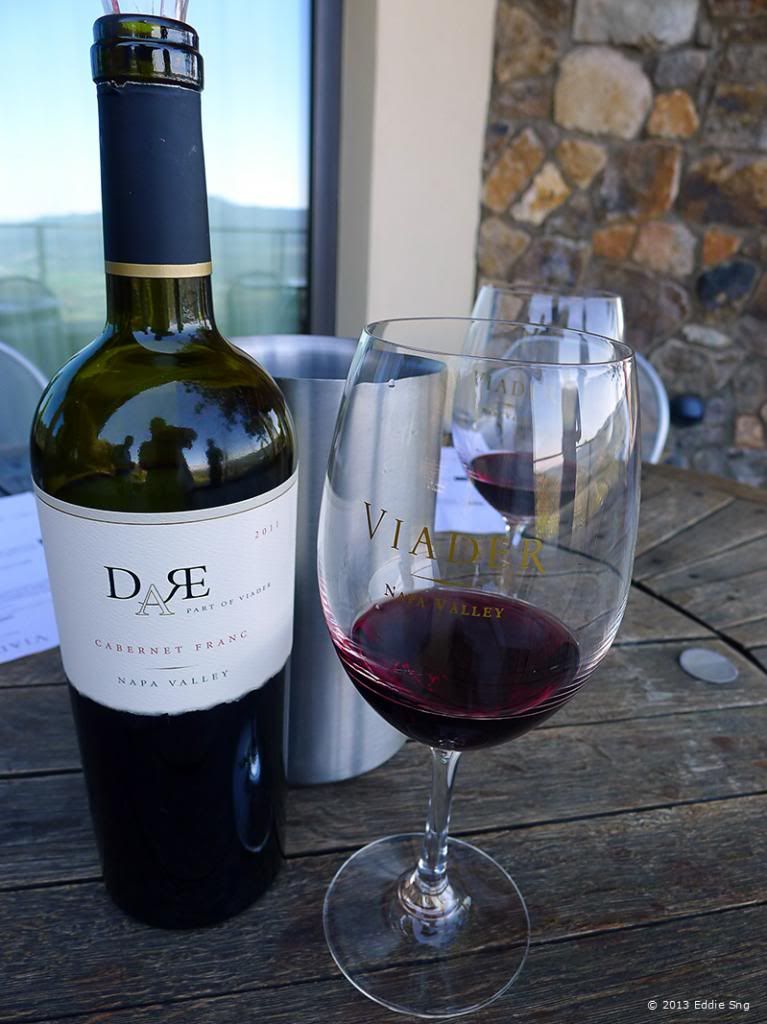 Truth be told, I prefer the Dare 2007 Tempranillo which I had tasted in the last visit. Tempranillo is a Spanish grape varietal but I must say that Viader has done a wonderful job in growing this grape in Napa. The Tempranillo is a luscious medium bodied red berry wine that is low in acidity but possesses great fruit flavors. What also impressed me was the underground cellar.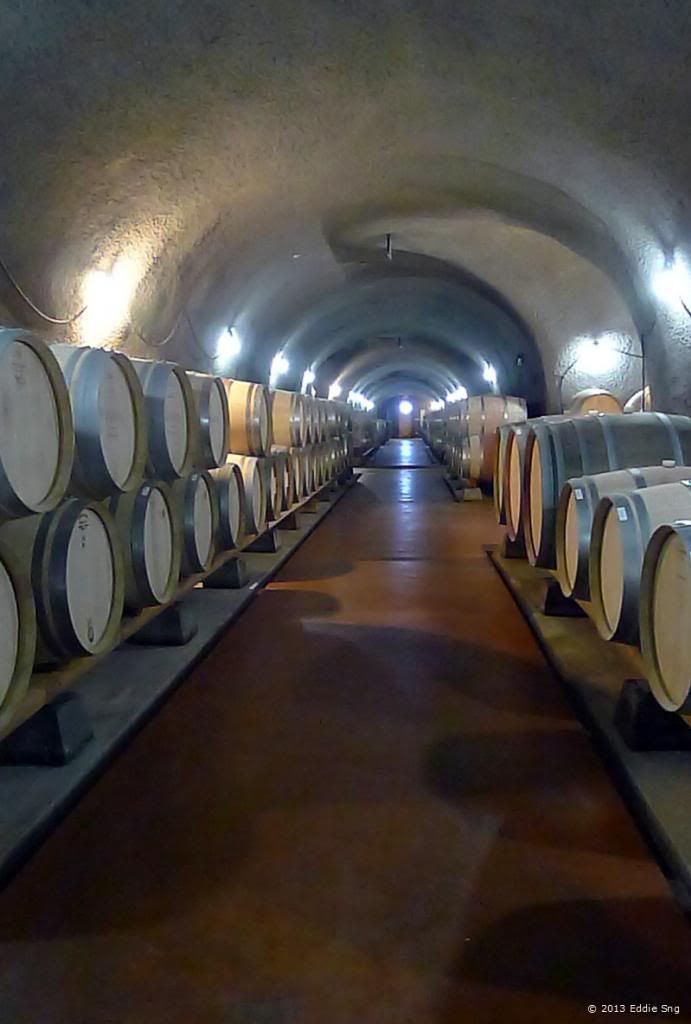 Viader must have spent quite a fair bit of money constructing this cellar. At the end of the visit, I had to bring back some wine from Viader. In this case I brought back the Tempranillo and the Viader 2006. And when you are making payment, look out for the three bottles...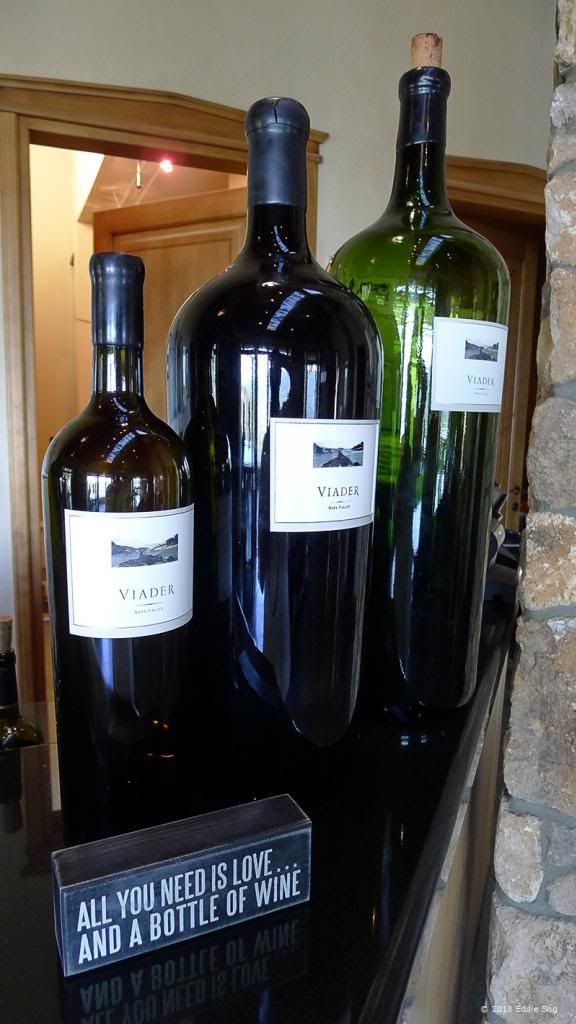 Have fun and make it a point to visit Viader in Napa. I understand they do not take walk ins so please call ahead. You can find more information at they website www.viader.com. Do look up my earlier post Viader Part 1
Viader Vineyard
1120 Deer Park Rd., Deer Park, CA 94576 USA