There are a few places in SFO that I frequent whenever I am there. Just like Sean Penn in I Am Sam - I hardly miss my pancake fix at IHOP.
I wish IHOP - International House of Pancakes will make their presence here in Singapore. They will have a fan in me for sure! And my all time favorite is the Double Blueberry Pancake. I never miss that whenever I go to IHOP. I normally visit the outlet at South San Francisco, very close to the SFO Airport.

When I am feeling for a hearty breakfast, I normally ask for the combo meal plus an additional 2 double blueberry pancakes. That's why I always put on the pounds when I go to SFO. Gluttony gets the better of me… Comes with 2 eggs done to your liking, choice of ham or bacon or in this case Canadian ham, hash browns and 2 pancakes of your choice.

And the pièce de résistance - the double blueberry pancake. Four of it!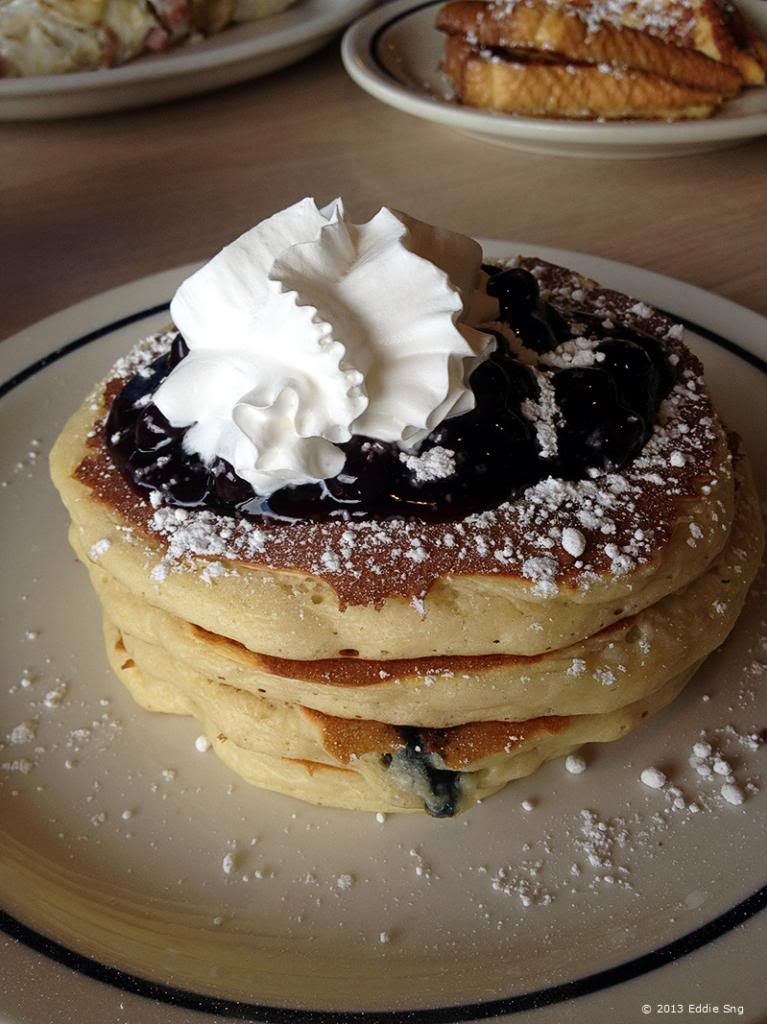 Never and I say never miss the double blueberry pancake. IHOP pancakes are fluffy and the blueberry compote is to die for. Whipped cream right on top of the pancake, a sprinkling of icing sugar and when you cut the pancake right down the middle, the blueberry compote just oozes down. All I can say is it is heavenly… Yummy!

And if that is not enough, there is always more syrup on the side. But I like it just the way they serve it. No extras required. Forget about the calories, just enjoy the pancakes.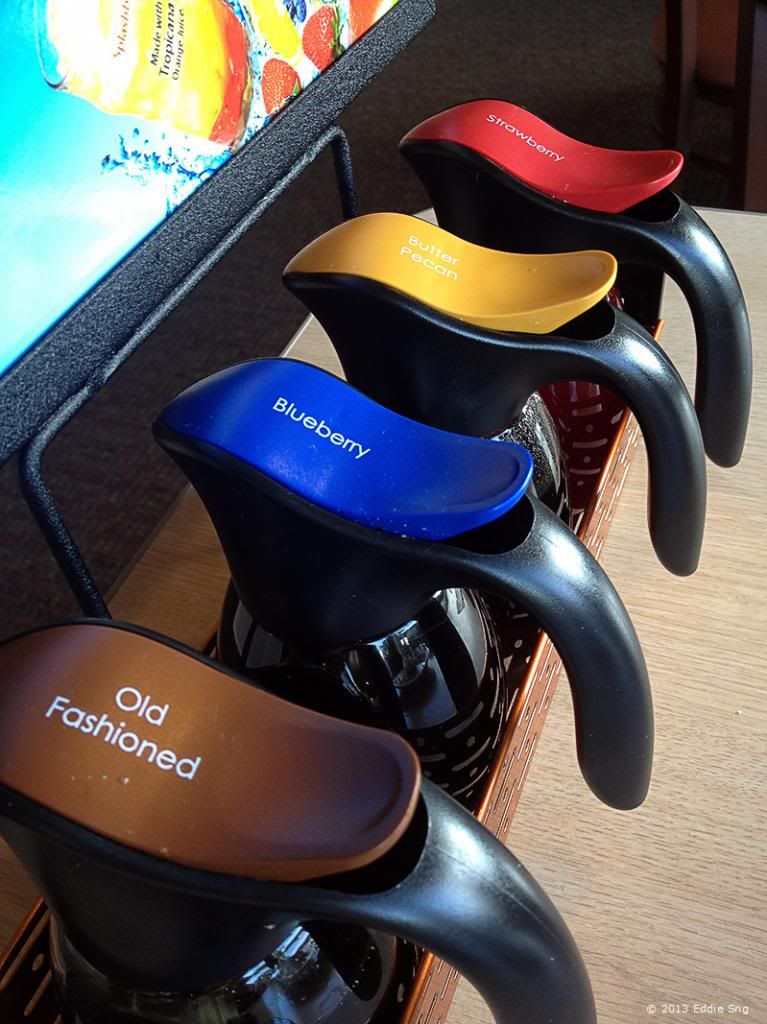 I can do IHOP for breakfast three days in a row. If pancake is your thing, IHOP is your place. My regular haunt is at 316 South Airport Boulevard, South San Francisco, CA 94080.