The regular Lower & Upper Peirce Reservoir running route offers more than just an exercise location. Plenty of nice view to distract you and keep you distracted.
Every now and then, you get to spot some nice trees - in this case the cannon ball tree. DOn't ask me what the scientific names are... don't know.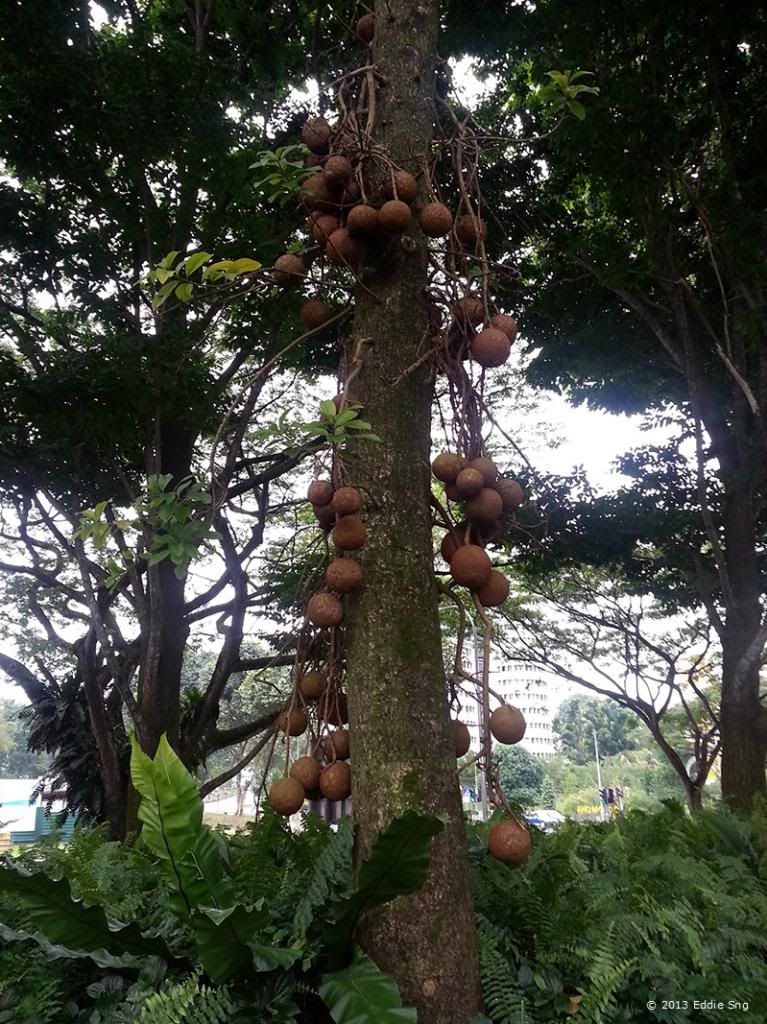 And this one I know not… Help! What is this tree?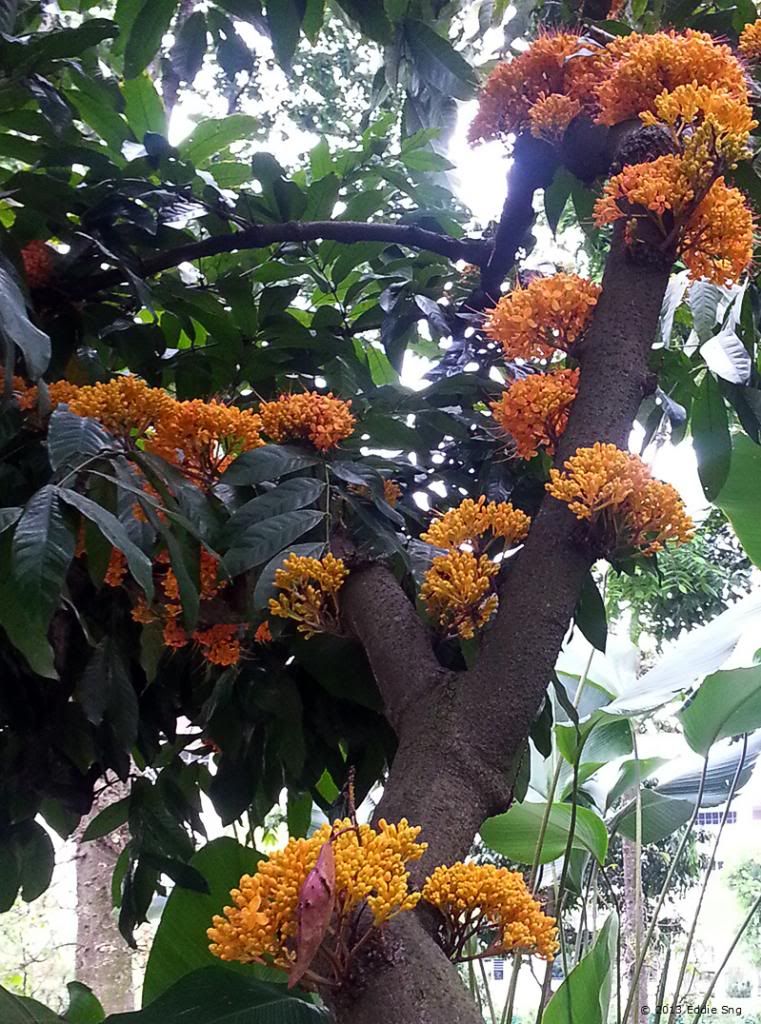 This one I know - plenty along my jogging route - The Flame of the Forest. They almost always have ferns growing on them. When in full bloom, they have bright red flowers, hence the name. But I have seen some yellow varietals here too.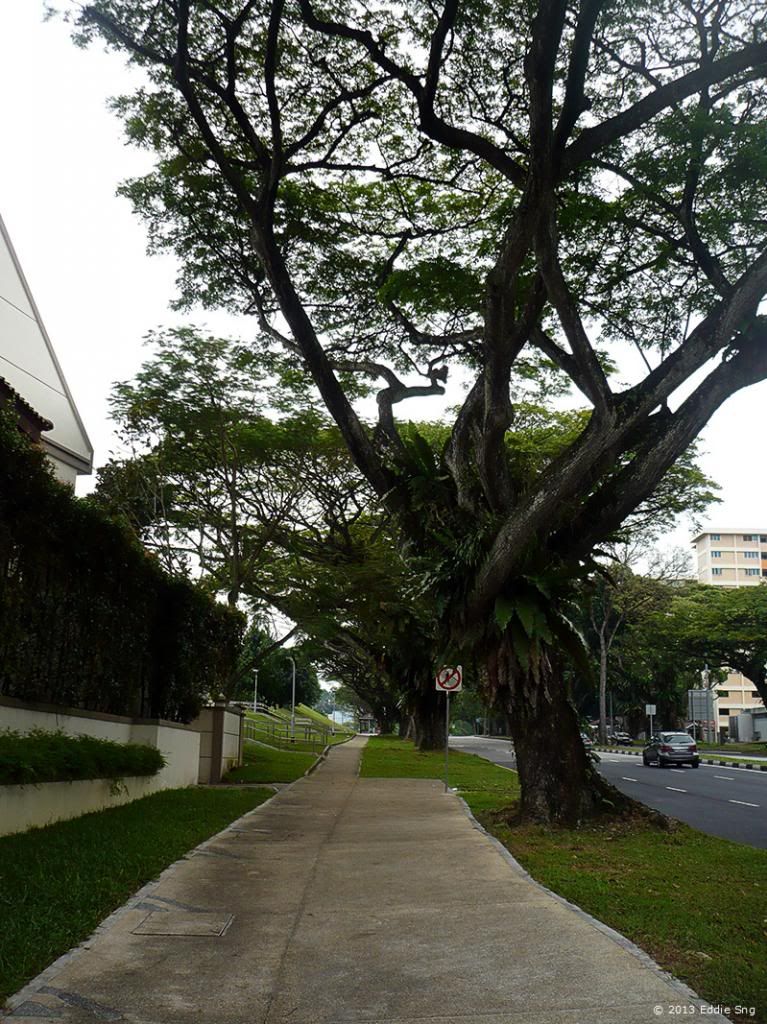 Then there are the flowers and plants too…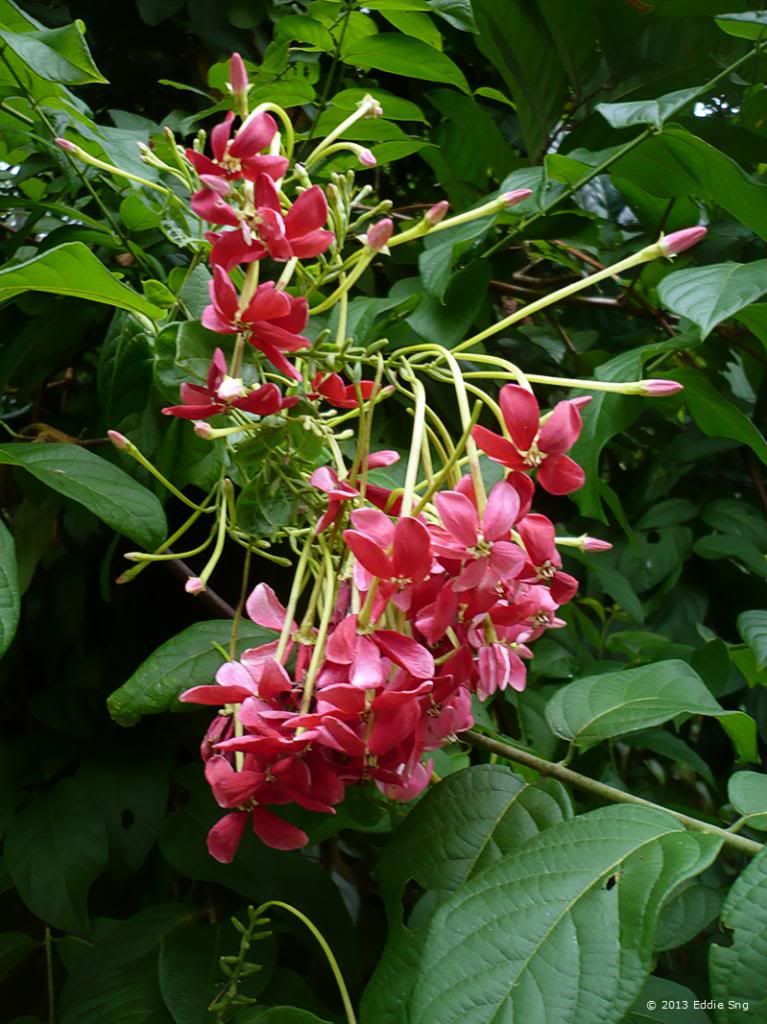 A nice hanging orchid - I think...

And what looks like peppercorns.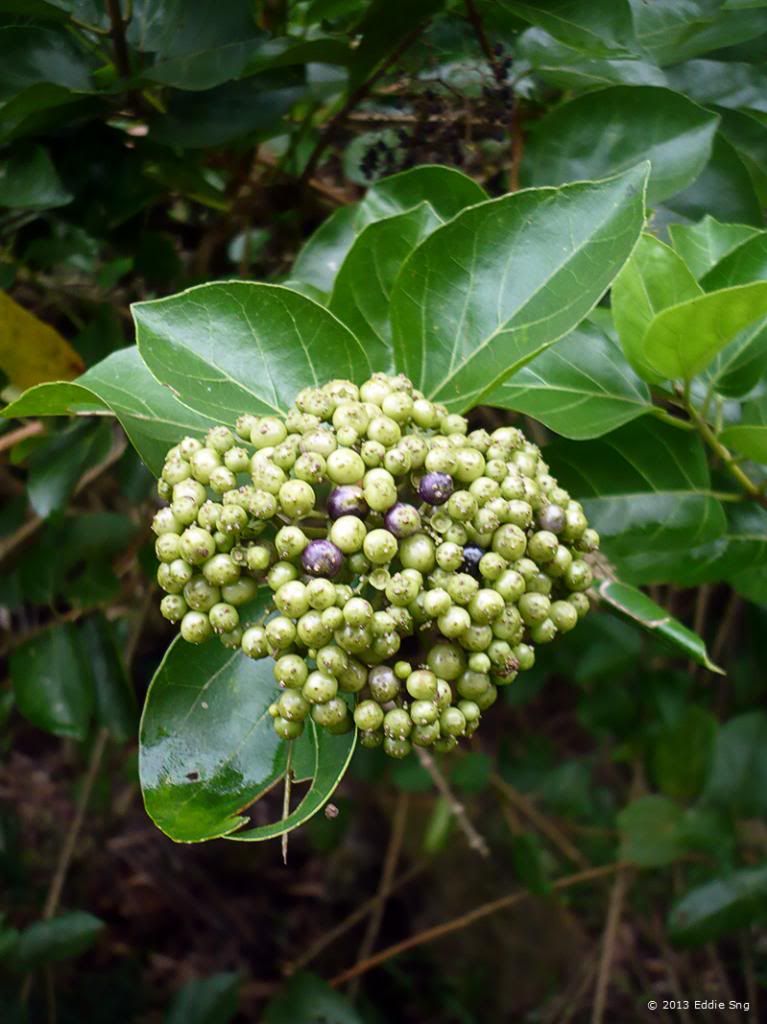 Another orchid.

And this one. Vibrant colors and long filaments.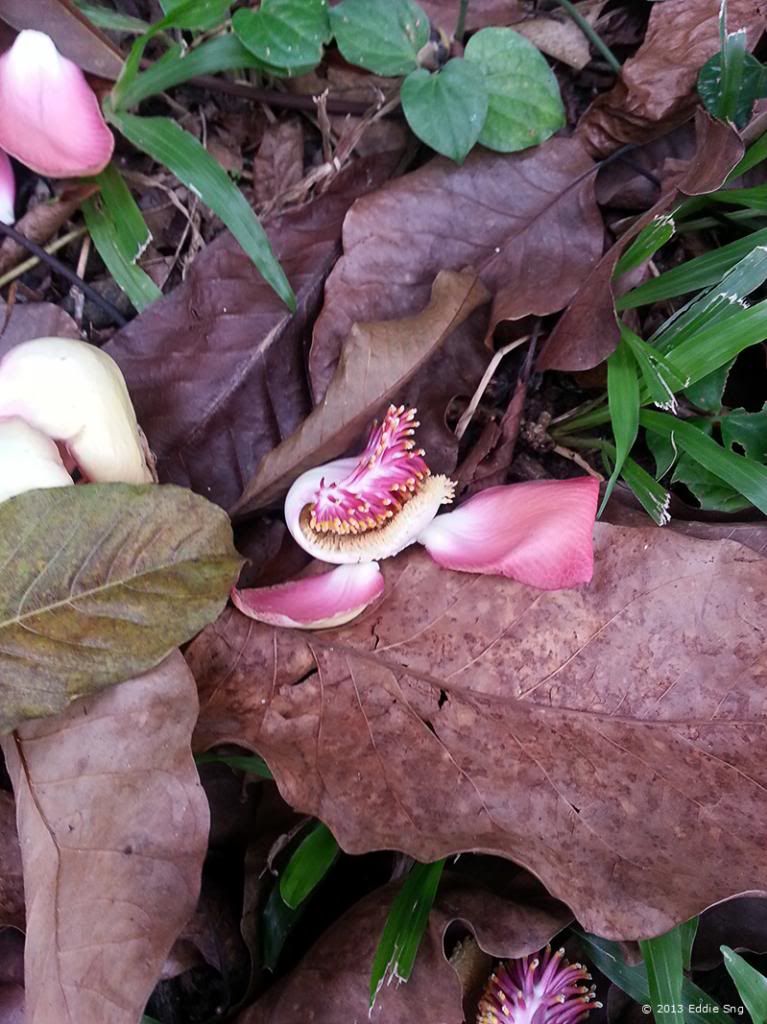 And a toadstool too.

And long the jogging route, you get some interesting find like the monitor lizard which I had posted earlier on. Thanks much to my wife Gina who took some nice pictures shown here. She is the one with green fingers and interest in the flora.