The two themes for the night were Nato straps, coloured bezels and interesting case backs. The idea was for all to at least fit one category but two would be even better! And as usual, some nice pieces present.
The group started trickling in at around 6pm - no surprise who was first at the bar with beer in hand. All were seated by 7.30pm and the traditional table shots of all the gang present.

For once, we caught Peter instead of him catching us!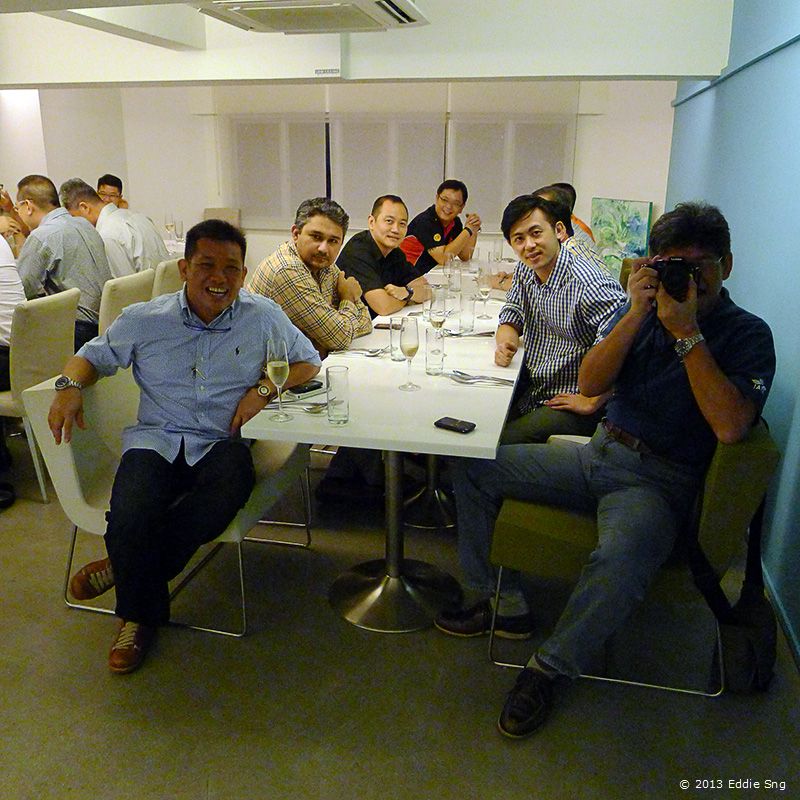 After the main was served, the traditional table shot of all the watches - the highlight of the evening - the Real main course!

And more milling around and depositing their PRECIOUS!

And when all was down, here's what you get! See some unusual pieces?

Many Rolexes with their colored dials, Seikos too and one very rare black AP RO. Several Nato straps and three interesting case backs - Chopard, Grand Seiko Spring Drive and the IWC Ingenieur.
Some of the Nato straps...

Some of the interesting case back - I was actually expecting one or two more Chopard LUC and waas looking forward to counting the number of bees. But alas, there was only one. But then there was the Limited Edition Hamilton Khaki Navy Pioneer and two IWC Pocket watches!

Then there was the colored bezels. Green sub, Pepsi GMT, Fifty Five Fathom Seiko, All Black AP RO and the Seiko Velatura Automatic Chronograph plus more...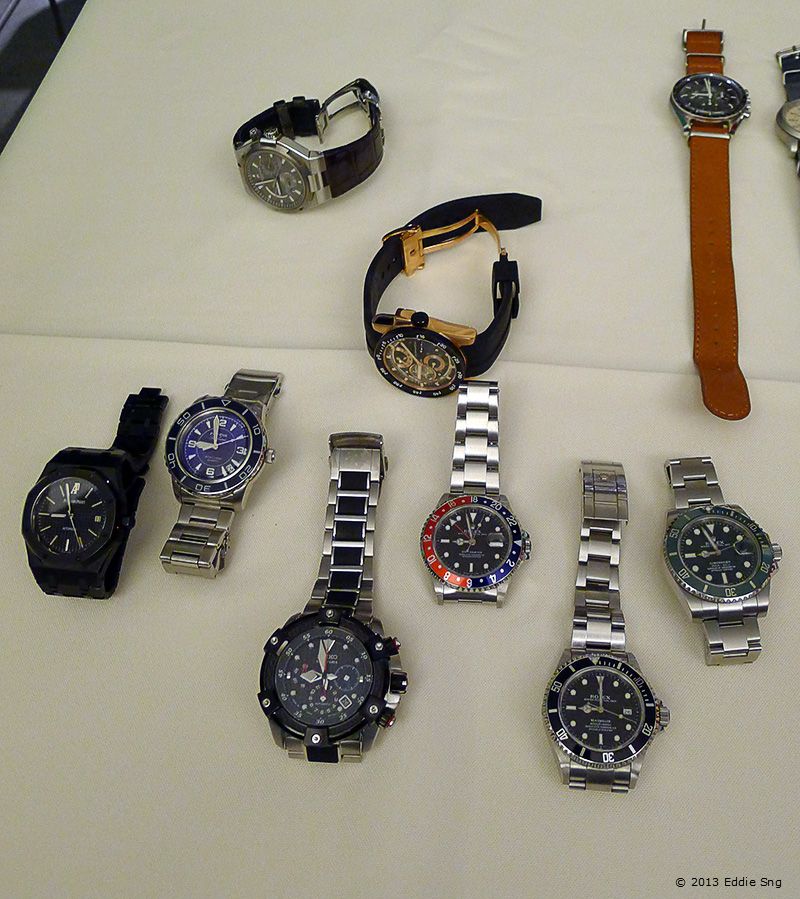 And now for some closer shots of some unusual pieces on show that night… First up - the Black AP RO. Easily my favorite piece of the evening.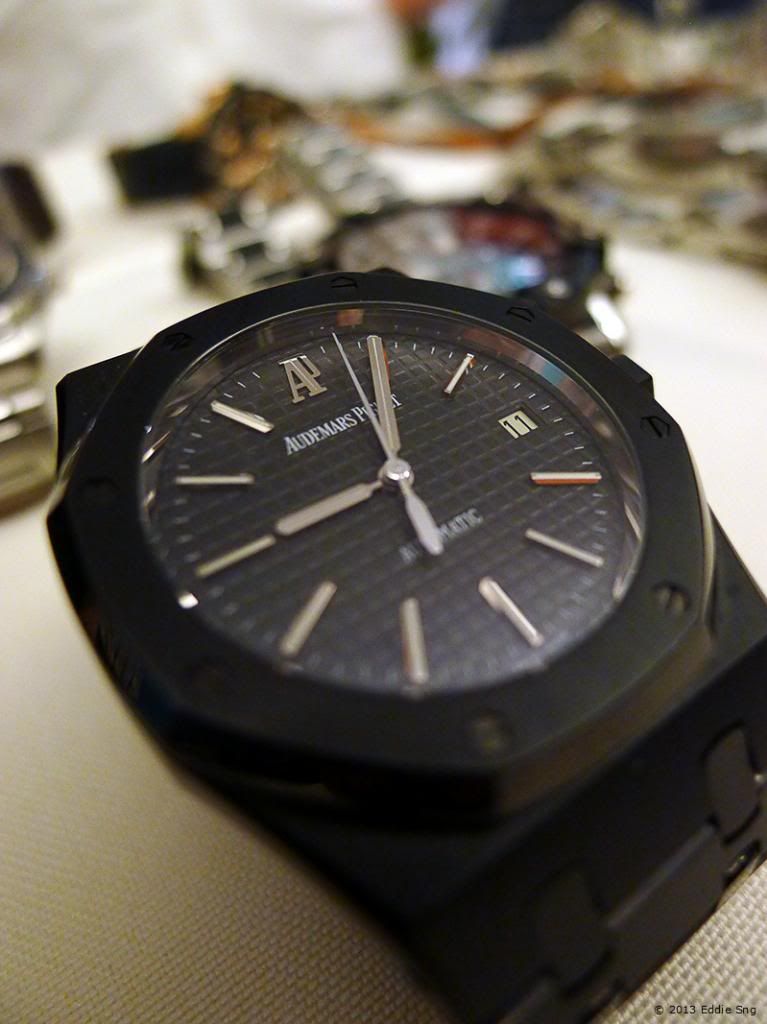 A comparison between the new and old Sea Dweller. Look at the difference in size!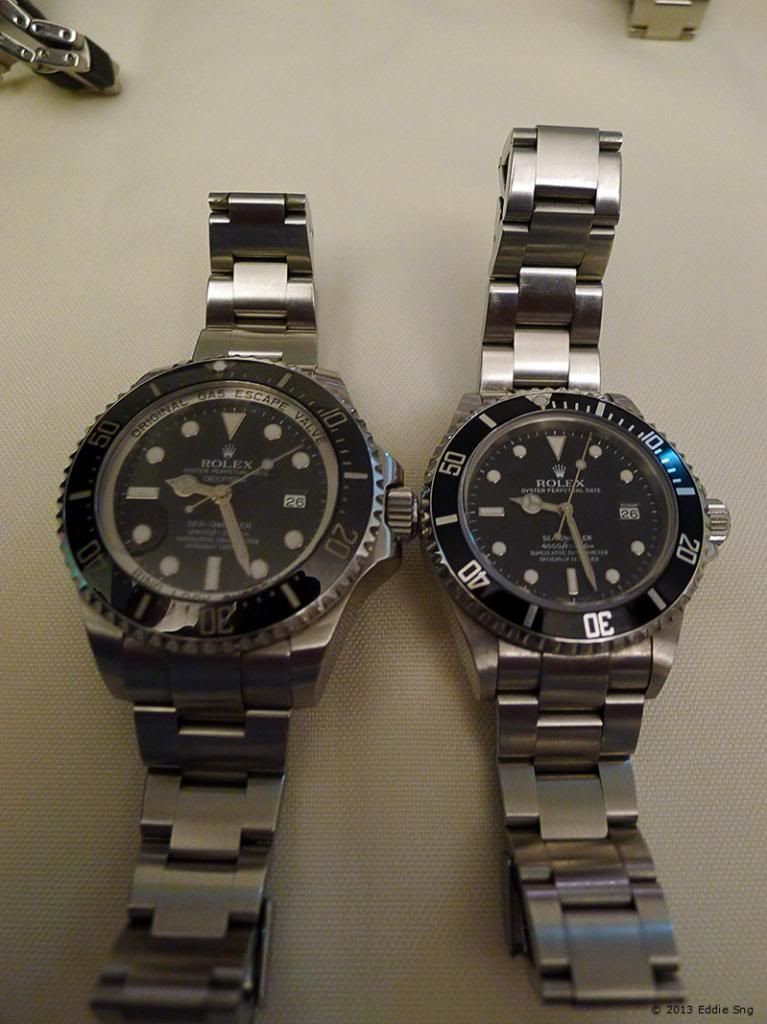 And another favorite in our GTG - the IWC Pocket watch.

And of course everyone was angling for the best shots they could get… Thanks to Harry for this shot.

And when the night came to an end for us, we are already speaking about the next GTG, the theme as well as the next venue. Open to suggestions...
Onion Restaurant & Bar is located at 791 Bukit Timah Road. Thanks Dee and the team from Onion for a wonderful night.