The Jaeger-LeCoultre is one of the few Manufactures who has a wide range of clocks on top of their extensive range of watches. And they all use in-house movements. What intrigued me are the Baguette 8 Days clocks and the Atmos.
The Baguette 8 Days Clock houses the Calibre 210, sixteen (16) jewels. I believe it was developed after the 1930s. Comes in several shapes and designs but I was lucky enough to find this specimen in the US.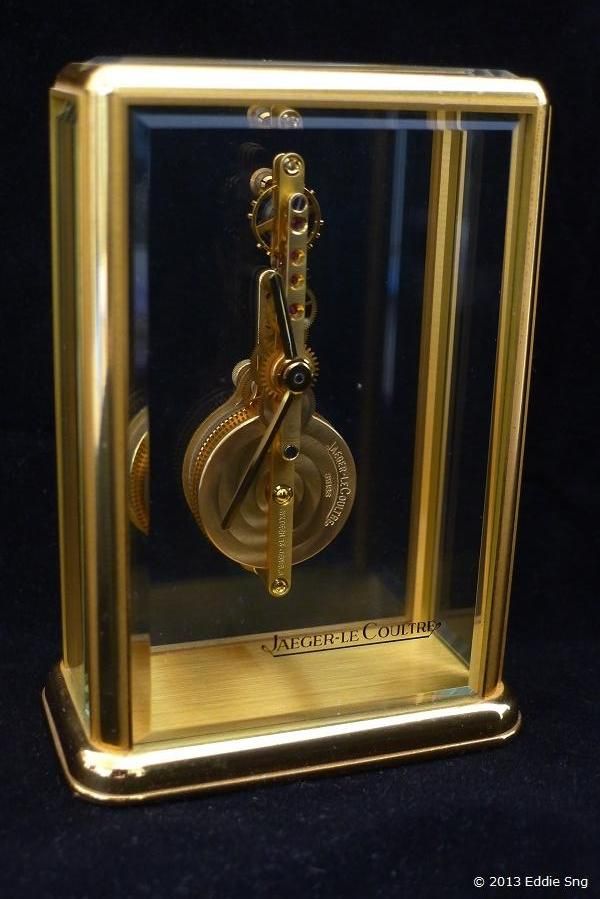 Measuring 7 x 3.5 x 11cm (L x W x H), this specimen winds from the back and looks suspended from afar. I have seen larger round shaped types which are easily 20cm across.

This particular clock is in very good condition as evident in the movement. The sapphire glass is bevelled, hence the reflection.

There are some that are signed as LeCoultre but this one I have is signed Jaeger LeCoultre. Some are decorated but I like mine just simple and totally see through. I had once asked former JLC CEO Jerome Lambert if they would consider remaking these clocks and the answer was a firm NO.

And another look at the see through clock.

Sits proudly in my living room right beside the Atmos - more on the Atmos in another post.