Several years ago, I chanced upon a local watch brand in Singapore - Reedsco. Reed Tan, the watch maker was just starting out and he was assembling homage pieces but with a custom dial. He also had his own design which was just taking off. But what I was really interested at first were his custom dials.
Thanks to my friend Prof Harry Tan who captured these shots in an earlier meeting with Reed.

The first piece, which I have since passed on to another friend, was a custom dial made to resemble an "aged rusty" dial. So I asked Reed to design a special dial - I left it to him to come up with the design and after several tries, this was the result.

Reed calls this the Pyramid dial. As to how he came about this design, all he will tell me is that it took a lot of hard work and some luck to come up with this dial. Mounted on the watch is a Unitas type movement, slightly decorated and runs well. I believe he sources his movements from China.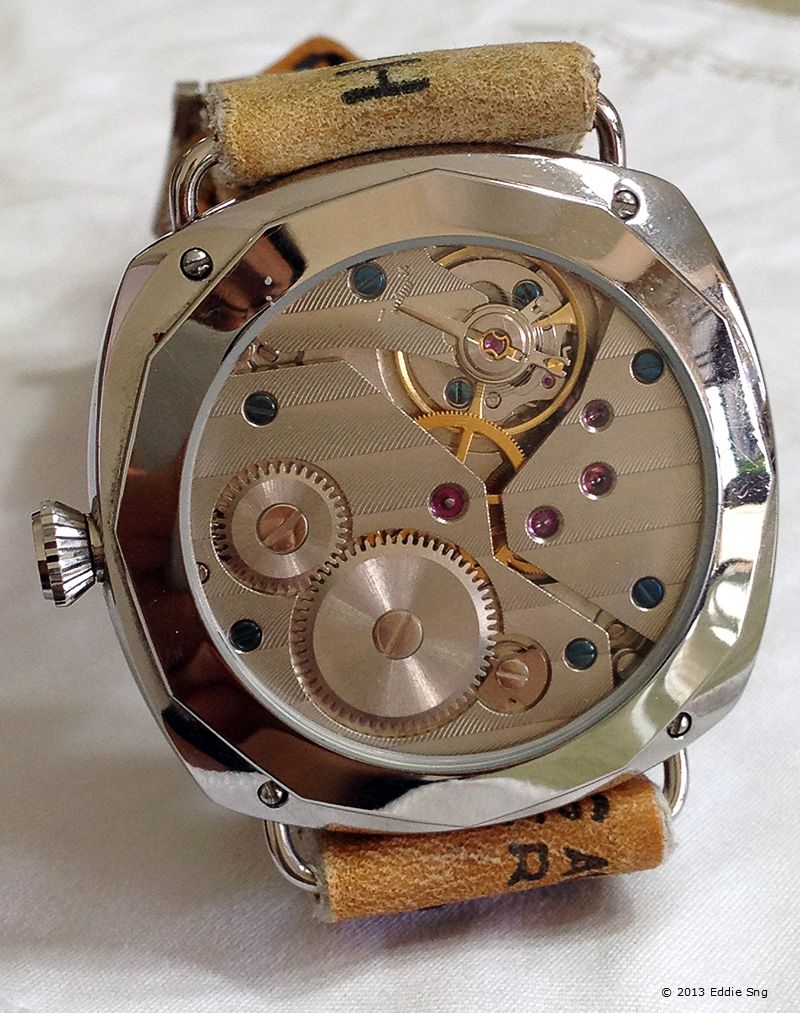 Impressed with his effort, I asked that he make another one. So now I have a set - one for me, and one for my wife. Mounted on Number One is genuine croco strap with matching color stitches - courtesy of Jason of JnS Strap. And on the Number Two is strap made from a baseball gloves.

I wear the Pyramid regularly especially on the weekends when I dress down and want something different. I shall be posting more Reedsco specialized dials in future posts. You can visit his website at Reedsco